ECOMP: Harmonizing Open Source MANO
Date:
Wednesday, November 30, 2016
Time:
12:00 p.m. New York / 5:00 p.m. London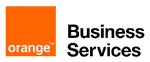 Speakers
Mike Robuck, Editor, Telco Transformation

Chris Rice, Senior Vice President of AT&T Labs, Domain 2.0 Architecture and Design, AT&T

Laurent Leboucher, Vice President APIs and Digital Ecosystems, Orange
AT&T developed its Enhanced Control, Orchestration, Management and Policy (ECOMP) platform as the automation layer for its network software and virtual functions, and to tie both virtualized and SDN-based legacy elements together across its network.
In this webinar, Chris Rice, senior vice president of Domain 2.0 Architecture and Design at AT&T, and Laurent Leboucher, vice president APIs and Digital Ecosystems at Orange, will take a deep dive into how ECOMP works, why it's important to the telecom industry, how it can bring harmonization to the MANO sector, how Orange plans on testing it, and what the roadmap is for putting it into open source with the Linux Foundation.
Mike Robuck, Editor, Telco Transformation


Mike Robuck is the Editor of Telco Transformation. He has a long history of reporting on the telecom and cable sectors on topics such as SDN, NFV, cloud, wireless and OTT, for publications such as CED Magazine, Communications Technology and Boardwatch. He also reported on high school sports for The Rocky Mountain News, a sure sign that he is destined for some sort of Nobel prize. Mike is based in Montrose, Colorado.
close this window
Chris Rice, Senior Vice President of AT&T Labs, Domain 2.0 Architecture and Design, AT&T


Rice is responsible for delivering the architecture and design of AT&T's software-centric network. This transformation uses software-defined networking and network functions virtualization to deliver products and services to the customer. Prior to this role, Rice was the vice president of AT&T Labs, leading the research and advanced development for the software-centric network. Since joining AT&T in 1995, he has contributed expertise and focus on wireless and broadband communication systems. He worked on satellite and broadband data communication systems. Rice also led development efforts for a digital radio-based, pico-cellular base station, which provided in-building, mobile voice communication on standard cellular phones.

Rice graduated Summa Cum Laude from Virginia Tech with a BSEE/MSEE and completed his MBA from the University of Central Florida while working full-time. He performed post-graduate work with the WINLAB Center of Wireless Excellence at Rutgers University and received a Graduate Certificate in Wireless Information Networks.
close this window
Laurent Leboucher, Vice President APIs and Digital Ecosystems, Orange


Laurent Leboucher is currently in charge of API initiatives at Orange. His main focus during the past year has been around the transformation of the operator network infrastructure into a software centric open platform, which will enable much more flexibility and drastically reduced innovation cycle times. Leboucher joined France Telecom Orange group in 1992. Between 2005 and 2013, he led IT Architecture, quality and methods and IT Technologies for Orange Group and helped create strategic cooperation with marketing, network and operations.

Leboucher is a distinguished fellow of the TM Forum, an active member of its executive committee and chairs its collaboration committee. He graduated from Ecole Polytechnique (X) in 1990 (MS), Telecom Paris in 1992 (MS) and got a PhD in computer science in 1998.
close this window


Webinar Archive Registration
To register for this webinar, please complete the form below. Take care to provide all required information (indicated in
red
). Press
Register
to complete your registration. If you have already registered for our site or for one of our webinars, you may
login
to register without re-entering your information.