EarthLink and Windstream's SD-WAN services will be more tightly integrated starting in late July.
Generation Z is the most ethnically diverse generation in the US, with the highest penetration of digital devices, according to new research from Nielsen.
Web-scale networks automate operations while speeding up responses with predictive algorithms.
The MEF is working with vendors and service providers on common SD-WAN use cases and definitions.
Smart cities have learned to build the foundations of intelligent services that can serve a variety of needs for residents.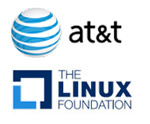 In this Telco Transformation radio show, AT&T's Mazin Gilbert and the Linux Foundation's Arpit Joshipura will discuss some of the key concepts of ONAP, including the recent formation of its technical steering committee as well as opening up the code and documentation to the industry.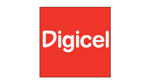 In this Telco Transformation radio show, John Quinn, CTO of Digicel Group, will take us through Digicel's thinking, strategy and overall journey from a mobile-only provider to a FTTH provider with highly innovative and advanced video services -- all in just three years.

In this Telco Transformation radio show, IHS Markit's Michael Howard will talk about the network domains that carriers are targeting for SDN, the top SDN services that are driving revenues and the deployment barriers this year. Howard will also address whether carriers are embracing open source or using vendor-specific implementations.
Thursday, March 16, 2017
12:00 p.m. New York/4:00 p.m. London
The promise of 5G connectivity is a truly Networked Society. 5G is not just about making the throughput larger, it is also about offering use case optimized user experiences and inclusion of new vertical sectors. Use cases predicted for 2020 will need new types of connectivity services that are highly scalable and programmable in terms of speed, capacity, security, reliability, availability, latency and impact on battery type. 5G will need to be an agile, dynamically programmable network that can meet diverse needs with new, as-a-service models on a single infrastructure. In this Webinar, you will learn how the Open Networking Foundation is combining open source and software defined standards through its Open innovation Pipeline to advance innovative architectures such as mobile CORD (M-CORD). M-CORD is being developed by the CORD Project community under ONF's leadership and hosted by The Linux Foundation. Built on the pillars of SDN, NFV and cloud technologies, the end-to-end M-CORD open reference solution is arming operators with the capabilities needed to start planning for the upcoming 5G transition.
All resources
BCE Keeps Austin Awesome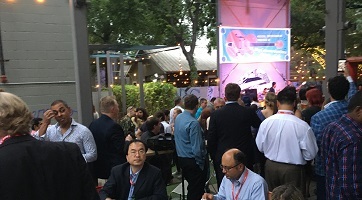 Slideshow archive