About Us
Communications service providers (CSPs) the world over are in the midst of a transformation unlike anything they have experienced before. Not only are they facing an unprecedented shift in the network architectures that underpin their businesses, as programmable networks and virtual network functions become part of their day-to-day operations, but the supporting IT and back office systems and the culture of their entire organizations need to change too.

Telco Transformation makes sense of these critical developments by offering a unique online community that tracks the way that CSPs are re-inventing themselves to become more agile and competitive organizations that can deliver next generation services and technology to their customers and remain key players in a digital world.

With interactions and engagement with CSP executives at the heart of Telco Transformation's content, the site delivers interviews, guest blogs, video conversations, live radio shows, reader polls, webinars, infographics and more to highlight the transformation underway in five key areas:
CULTURE -- Communications service providers are changing the way their staff work, seeking new skills and capabilities, and changing the way they organize and structure their human resources. Topics covered in CULTURE include DevOps, applications development, corporate culture, appointments, and the creation of new roles such as Chief Digital Officer.
BUSINESS MODEL -- Communications service providers are transforming their business strategies and initiatives, introducing new models of engagement with customers and partners -- for example, by striking relationships with Web services/OTT players and enterprises. Topics covered in BUSINESS MODEL include business strategies, partnerships and marketing initiatives.
DIGITAL OPERATIONS -- Communications service providers are developing strategies and deploying applications, tools and services that enable them to provide improved customer experience through real-time, online interfaces (including social media platforms), enabling customers to make instant, on-demand decisions that suit their immediate needs. Topics covered in DIGITAL OPERATIONS include Big Data analytics, policy control and billing/charging/rating, social media engagement, customer experience management, customer portal development, revenue assurance and data traffic management/inspection.
ARCHITECTURE -- To remain competitive and profitable in a Web service-oriented world, communications service providers are revamping and upgrading their network, data center and IT infrastructure. Topics covered in ARCHITECTURE include data center developments, virtualization, mobile edge computing, next gen central office/local exchange design, ultra-broadband technologies (mobile, fixed, cable) and video transport and management capabilities.
SERVICES -- Communications service providers are developing and introducing new services and applications that will transform their product and services portfolios. Topics covered in SERVICES include cloud, IoT/M2M, OTT services, 4K/8K/UHD video, real-time multimedia applications and unified communications.
Telco Transformation also features lively, interactive discussions on its message boards, where some of the key challenges facing CSPs are discussed on a daily basis.
To gain the full benefits of the community and interact with other registered users, sign up here to participate in the radio shows, webinars and message board interactions and to receive our weekly email newsletter, Telco Transformation Update.
If you have a suggestion for the team or want to reach the editors, send an email to editors@telcotransformation.com

The standard narrative that heavy-handed regulation is undermining Europe's telecom sector is a myth that needs busting.
Istio is a year-old open source project for orchestrating applications built on microservices, and it's creating a buzz, says Cisco's Kip Compton.
China Mobile gears up for domestic 5G in 2020.
Telcos say they want to seize the technology initiative from their suppliers, but R&D spending by some of the world's biggest operators has fallen in the last few years.
CTO says Juniper is ready to out-do the competition when it comes to edge-cloud, both for 5G buildouts and latency-sensitive IoT apps.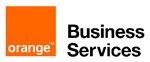 Orange has been one of the leading proponents of SDN and NFV. In this Telco Transformation radio show, Orange's John Isch provides some perspective on his company's NFV/SDN journey.
Monday, February 12, 2018
9am ET
In this webinar, the panel will give an overview of where the industry is right now in regards to bringing early 5G services and technologies to the market, as well as examine what's needed for future services and applications such as IoT, AR/VR and edge computing. Panelists from Huawei, Heavy Reading and Orange will discuss how network slicing virtualizes one network into many platforms in order to serve various verticals. Other areas to be discussed include:
The move to cloud-native architectures
How to use the IaaS, PaaS, and SaaS layers of the cloud platform to build-out 5G service capabilities
The importance of implementing full-process automation of telecom networks and 5G services
Why service operators need to extend their cloud platform capabilities to the edge of their networks.
10/16/2017
Huawei Network Transformation Seminar
The adoption of virtualization technology and cloud architectures by telecom network operators is now well underway but there is still a long way to go before the transition to an era of Network Functions Cloudification (NFC) is complete.
All resources
Czech Out Telecom's Future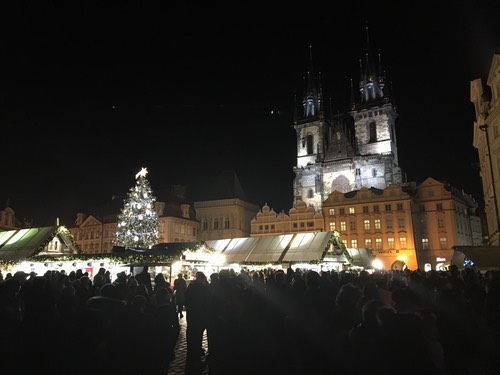 Slideshow archive