ONAP Unleashed: How the First Release Changes the Network Automation Game
Date:
Thursday, November 30, 2017
Time:
12:00 p.m. New York / 5:00 p.m. London


Speakers
Since its inception in February of this year, the Open Network Automation Platform (ONAP) has attracted a community of more than 50 leading suppliers and global carriers, who support more than 55% of the world's mobile subscribers. ONAP, which is hosted by the Linux Foundation, was designed as an end-to-end framework for real-time, policy-driven automation of physical and virtual network functions. It not only unifies the telecom sector, but also provides it with a viable roadmap for network orchestration and automation well into the future.
Mike Robuck, Editor, Telco Transformation


Mike Robuck is the Editor of Telco Transformation. He has a long history of reporting on the telecom and cable sectors on topics such as SDN, NFV, cloud, wireless and OTT, for publications such as CED Magazine, Communications Technology and Boardwatch. He also reported on high school sports for The Rocky Mountain News, a sure sign that he is destined for some sort of Nobel prize. Mike is based in Montrose, Colorado.
close this window
Arpit Joshipura, GM Networking & Orchestration, Linux Foundation

Joshipura's primary role at the Linux Foundation is to help harmonize the open source networking ecosystem with the goal of rapidly increasing deployments as open source networking goes mainstream. Prior to the Linux Foundation, he was instrumental in leading major industry disruptions across enterprises, carriers and cloud architectures, including IP, broadband, optical, mobile, routing, switching, security, data center networking, L4-7, cloud, disaggregation, SDN/NFV and open networking. He has served as CMO/VP in startups and larger enterprises such as Prevoty, Dell/Force10, Ericsson/Redback, ONI/CIENA and BNR/Nortel leading strategy, product management, marketing, engineering, and technology standards functions.
close this window
Mazin Gilbert, Vice President of Advanced Technology and Architecture, AT&T Labs


Gilbert leads the Intelligent Systems and Platform Research organization for AT&T Labs. His areas of focus include software-defined networking, control loop automation, effortless customer experience, business intelligence and data analytics and management platforms. He has over 25 years of R&D experience from working at British Telecom, BBC, and AT&T and in academia at Rutgers University, Liverpool University, and Princeton University. Gilbert has a Ph.D. in Electrical and Electronic Engineering, and an MBA for Executives from the Wharton Business School.
close this window


Webinar Archive Registration
To register for this webinar, please complete the form below. Take care to provide all required information (indicated in
red
). Press
Register
to complete your registration. If you have already registered for our site or for one of our webinars, you may
login
to register without re-entering your information.

Ciena CTO Steve Alexander explains why some operators are leery of fully autonomous networks, and how Ciena is collaborating with carriers to prepare for 5G deployments with platforms like the Adaptive Network.
Joint development deal with chipmaker ARM brings RISC-based silicon to the edge computing realm, focused on uCPE and more.
Swisscom and Three UK have played down expectations of a 5G-related boost in customer spending or a capital expenditure increase by their own companies.
Ambitious effort tackles what's needed to automate service delivery across domains, including multivendor gear.
Short mobile masts, inability to access fiber networks and BT's market dominance remain regulatory bugbears for Vodafone as it prepares to roll out 5G services.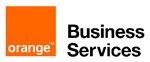 Orange has been one of the leading proponents of SDN and NFV. In this Telco Transformation radio show, Orange's John Isch provides some perspective on his company's NFV/SDN journey.
Monday, February 12, 2018
9am ET
In this webinar, the panel will give an overview of where the industry is right now in regards to bringing early 5G services and technologies to the market, as well as examine what's needed for future services and applications such as IoT, AR/VR and edge computing. Panelists from Huawei, Heavy Reading and Orange will discuss how network slicing virtualizes one network into many platforms in order to serve various verticals. Other areas to be discussed include:
The move to cloud-native architectures
How to use the IaaS, PaaS, and SaaS layers of the cloud platform to build-out 5G service capabilities
The importance of implementing full-process automation of telecom networks and 5G services
Why service operators need to extend their cloud platform capabilities to the edge of their networks.
10/16/2017
Huawei Network Transformation Seminar
The adoption of virtualization technology and cloud architectures by telecom network operators is now well underway but there is still a long way to go before the transition to an era of Network Functions Cloudification (NFC) is complete.
All resources
Czech Out Telecom's Future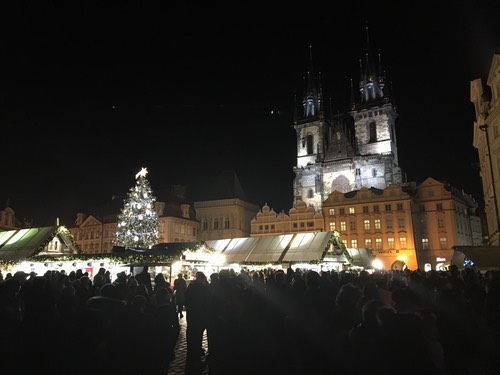 Slideshow archive