SDN Is a Game Changer for AT&T & Level 3 Communications
Date:
Thursday, September 21, 2017
Time:
12pm EST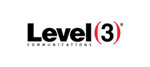 Speakers
Software-defined networking (SDN) is a key component of services providers' virtualization game plans and AT&T and Level 3 Communications have been at the forefront of its adoption.
In this webinar, Andrew Dugan, CTO of Level 3 Communications, and Amy Wheelus, Vice President of Cloud and D2 Platform Integration at AT&T, will discuss how their companies have leveraged SDN within their networks, services and applications. Some of the key areas that will be covered include:
Automation, APIs and lifecycle service orchestration
The continued evolution of SDN-based solutions and SDN in networks, including SD-WAN, dynamic cloud connections and scalable Ethernet and security solutions.
Mike Robuck, Editor, Telco Transformation


Mike Robuck is the Editor of Telco Transformation. He has a long history of reporting on the telecom and cable sectors on topics such as SDN, NFV, cloud, wireless and OTT, for publications such as CED Magazine, Communications Technology and Boardwatch. He also reported on high school sports for The Rocky Mountain News, a sure sign that he is destined for some sort of Nobel prize. Mike is based in Montrose, Colorado.
close this window
Amy Wheelus, Vice President, Cloud & D2 Platform Integration, AT&T


Amy Wheelus leads AT&T's Integrated Cloud platform development, delivery lifecycle and tenant care, D2 integrated system design and engineering as well as integrated system testing and cloud security. She has held a variety of leadership positions within AT&T's Technology & Operations organization. A few of her many contributions to AT&T include leading teams that helped deliver the first virtualized network functions and services on a network cloud using AT&Ts industry leading ECOMP platform, expand AT&T's VoLTE (voice over LTE) service, plan and deliver AT&T's Ultra Long Haul Transport network, construct over 1 million square feet of web hosting data centers and modernize AT&T's central office infrastructure. Additionally, Amy contributes to her community and the field of engineering through her volunteer efforts. She currently serves on the board of directors for Tech Titans and is engaged in their STEM Workforce initiatives.
close this window
Andrew Dugan, Chief Technology Officer, Level 3


Andrew Dugan is responsible for global network technology, architecture, engineering, systems and security. He joined Level 3 in 1998. He has 30 years of experience in building telecommunications networks, switching platforms and services platforms. Prior to joining Level 3, he held leadership positions at MCIWorldcom and AT&T Bell Laboratories where he designed and built transport network support systems, enhanced voice services platforms and architected next-generation voice switching networks.
close this window


Webinar Archive Registration
To register for this webinar, please complete the form below. Take care to provide all required information (indicated in
red
). Press
Register
to complete your registration. If you have already registered for our site or for one of our webinars, you may
login
to register without re-entering your information.

Telcos say they want to seize the technology initiative from their suppliers, but R&D spending by some of the world's biggest operators has fallen in the last few years.
CTO says Juniper is ready to out-do the competition when it comes to edge-cloud, both for 5G buildouts and latency-sensitive IoT apps.
The latest 5G standard included specifications for next-generation core platforms, so expect to hear plenty about service-based architecture in the coming months.
Moving to open source changes the business model but Juniper is ready to succeed selling software and the services required to support it.
The ORAN Alliance, which aims to bring openness into the radio access network, has added new members and provided further details of its plans.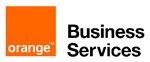 Orange has been one of the leading proponents of SDN and NFV. In this Telco Transformation radio show, Orange's John Isch provides some perspective on his company's NFV/SDN journey.
Monday, February 12, 2018
9am ET
In this webinar, the panel will give an overview of where the industry is right now in regards to bringing early 5G services and technologies to the market, as well as examine what's needed for future services and applications such as IoT, AR/VR and edge computing. Panelists from Huawei, Heavy Reading and Orange will discuss how network slicing virtualizes one network into many platforms in order to serve various verticals. Other areas to be discussed include:
The move to cloud-native architectures
How to use the IaaS, PaaS, and SaaS layers of the cloud platform to build-out 5G service capabilities
The importance of implementing full-process automation of telecom networks and 5G services
Why service operators need to extend their cloud platform capabilities to the edge of their networks.
10/16/2017
Huawei Network Transformation Seminar
The adoption of virtualization technology and cloud architectures by telecom network operators is now well underway but there is still a long way to go before the transition to an era of Network Functions Cloudification (NFC) is complete.
All resources
Czech Out Telecom's Future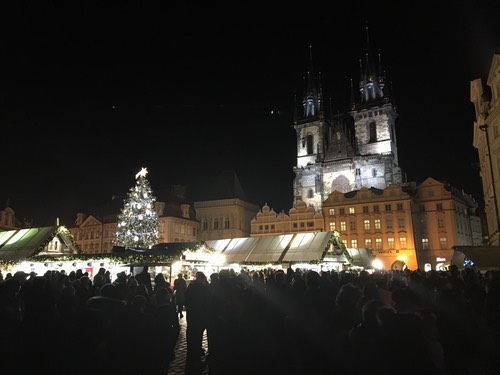 Slideshow archive