TT Caption Contest: Feelings, Nothing More Than Feelings

Artificial intelligence (AI) robots will lead to either a disaster of biblical proportions -- "human sacrifice, dogs and cats living together" as Dr. Venkmen said in the original Ghostbusters movie -- or a utopian paradise.
Artificial intelligence is already part of our daily lives with applications and services such as Siri, Alexa and connected cars. But the advance of robot intelligence is either the next best thing since the invention of the CATable or an inevitable appointment with a Terminator of the future. (For the latter, Sofia, which is billed as the world's most advanced A.I. humanoid robot, once declared she would destroy humans.) On the creepy and gross front, there is already a growing market for "android love dolls."
All of which, in a roundabout way, brings us to this Telco Transformation caption contest.
Registered users can enter as many times as they would like prior to the contest ending at midnight ET on August 15.
Who knows, the AI therapist might come in handy when "sextech" robots dump their owners.
*Terms and conditions apply. (See PROMOTIONAL TERMS FOR JULY TELCO TRANSFORMATION CAPTION CONTEST.)
— Mike Robuck, Editor, Telco Transformation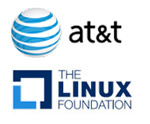 In this Telco Transformation radio show, AT&T's Mazin Gilbert and the Linux Foundation's Arpit Joshipura will discuss some of the key concepts of ONAP, including the recent formation of its technical steering committee as well as opening up the code and documentation to the industry.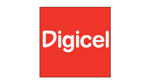 In this Telco Transformation radio show, John Quinn, CTO of Digicel Group, will take us through Digicel's thinking, strategy and overall journey from a mobile-only provider to a FTTH provider with highly innovative and advanced video services -- all in just three years.

In this Telco Transformation radio show, IHS Markit's Michael Howard will talk about the network domains that carriers are targeting for SDN, the top SDN services that are driving revenues and the deployment barriers this year. Howard will also address whether carriers are embracing open source or using vendor-specific implementations.
Thursday, March 16, 2017
12:00 p.m. New York/4:00 p.m. London
The promise of 5G connectivity is a truly Networked Society. 5G is not just about making the throughput larger, it is also about offering use case optimized user experiences and inclusion of new vertical sectors. Use cases predicted for 2020 will need new types of connectivity services that are highly scalable and programmable in terms of speed, capacity, security, reliability, availability, latency and impact on battery type. 5G will need to be an agile, dynamically programmable network that can meet diverse needs with new, as-a-service models on a single infrastructure. In this Webinar, you will learn how the Open Networking Foundation is combining open source and software defined standards through its Open innovation Pipeline to advance innovative architectures such as mobile CORD (M-CORD). M-CORD is being developed by the CORD Project community under ONF's leadership and hosted by The Linux Foundation. Built on the pillars of SDN, NFV and cloud technologies, the end-to-end M-CORD open reference solution is arming operators with the capabilities needed to start planning for the upcoming 5G transition.
All resources
BCE Keeps Austin Awesome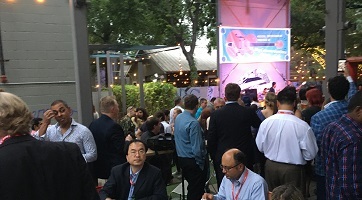 Slideshow archive