Member Since: March 22, 2016
Professional writer (science fiction and tech journalism). Consultant in marketing intelligence analysis and statistics. Many other areas of interest. Currently retraining in data science; strong interests in potential for machine learning, natural language processing, and self-training predictors, especially in semiotic and qualitative data.
Fiction can be found at tinyurl.com/JohnBarnesAmazonProfile.
I tweet as JohnBarnesSF, recreationally rather than professionally, and my personal blog, which is a mixture of essays about literature, the news, mathematics education, and general silliness in the long form is at thatjohnbarnes.blogspot.com. 53 articles by me appear in the Oxford Encyclopedia of Theatre and Performance.

I have occasionally been accused of being a writing collective.

After meeting with city planners, CIOs and mayors, Verizon has expanded its IoT scope.
Vodafone has embarked on a nationwide rollout of NB-IoT networks in Spain.
Findings from a new survey commissioned by the Central Association of the Electrical Engineering and Electronics Industries (ZVEI) in Germany on consumer TV habits.
Telco Transformation's first cartoon caption contest of the year takes a peek at virtual reality.
Smart city services will be available to all of the residents of Dubai once the project goes live this year.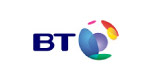 In this Telco Transformation radio show, BT's Jim Sabey, Head of USA BT Connect & Compute Sales Specialists, will speak about his company's current and future virtualization plans, the use of white box hardware, and the impact of SDN/NFV and cloudification on legacy network assets.
Monday, January 23, 2017
11:00 a.m. New York/4:00 p.m. London
OPEN-O- Any Service Over Any Network (archive available soon)
Over the past year, open source networking had climbed up the stack, resulting in a number of open orchestration initiatives.
OPEN-O is a new Linux Foundation Collaborative Project, that bridges NFV and SDN by enabling operators to orchestrate composite services based on a wide range of VNFs that may be dynamically deployed over SDN and legacy network services.
In less than 5 months from the formation of the project, OPEN-O delivered its initial release, leveraging among the world's largest carriers and vendors.
In this webinar, the OPEN-O leadership will provide an overview of the OPEN-O project, including the architecture, key technologies, and project status. We will also share China Telecom's perspective on OPEN-O as CT pursues their CTNet2025 SDN/NFV architecture for the future.