OTT Forcing European Broadcasters to Raise Their Game

Announcements from multiple European broadcasters in the past week, some explicitly mentioning Netflix Inc. (Nasdaq: NFLX), demonstrate the impact of OTT competition. We are seeing a shake-up in the video market, and it's not just pay-TV providers nervous about cord-cutting; it's movie studios and broadcasters that are also having to develop new multiscreen strategies.
In a previous post we talked about Barry Diller's thoughts on the future of Hollywood studios, which have traditionally sat at the top of the video food-chain. But we are also seeing some movement in the broadcast space, both in the US and in Europe. In particular, I noticed three announcements this week from European broadcasters which reflect the competitive pressure they feel from OTT providers such as Netflix and Amazon. (See Streaming Is Stealing Hollywood's Mojo – Barry Diller.)
Public broadcaster France Télévisions will launch an SVoD service to rival Netflix this fall, in collaboration with several producers and distributors. It is also relaunching its own catch-up and VoD service Pluzz with a revamped user interface (UI), and plans to integrate the new SVoD service into the same UI. The broadcaster has already initiated discussions with various producers and syndicators including Banijay Zodiak, Cyber group Studios, Lagardère Studio, Makever, Media-participations, Univers Ciné, Newen Studios, Millimages, Xilam and Tétramedia for French language content.

France Télévisions expects to bring in 800,000 paying subscribers over the next five years. It will charge less than the €9.99 ($10.63) charged by Netflix and the broadcaster will invest €10 million ($10.7 million) in the project.
In a speech to staff yesterday, the BBC's director-general said it must "fundamentally reinvent" the iPlayer as "a must-visit destination in its own right" if it is to appeal to a younger generation used to "binge-watching" box sets on Netflix and Amazon. The British Broadcasting Corp. (BBC) now wants to make it the primary destination for many new programs, including popular dramas and entertainment shows. It also plans to offer more exclusive content on iPlayer, and launch a personalized service using voice recognition as part of a comprehensive update to the web platform.

The BBC iPlayer was a pioneering web video service when initially launched as a free catch-up service for BBC shows in 2007. It is used by more people than any other VoD service in the UK, but maintaining its position will require "doubling our reach, and quadrupling the time each person spends on it every week," according to the director-general.
Broadcast groups TF1 (France) and Mediaset S.p.A. (Italy) have both invested in German broadcaster ProSiebenSat.1's MCN Studio71. The combined investment is €53 million ($56.4 million) and values the company at €400 million ($425.9 million) with 70% of shares retained by ProSiebenSat.1.

Studio71 provides marketing, monetization, distribution and production services for video content on the Internet. It delivers 500 million video views per month within the German-speaking world, but also recently acquired a stake in US network Collective Digital Studio (now renamed Studio71), which extends its reach to 6 billion video views per month.

ProSiebenSat.1 will also be investing in Finder Studios, a similar company co-founded by TF1 in France, and launching Studio71 in Italy as a joint venture with Mediaset. The group also plans to launch Studio71 in additional markets including Canada and the UK.

The three broadcasters (TF1, Mediaset and ProSiebenSat.1) are already part of the European Media Alliance, a network of major European broadcasters created to exploit possible synergies and leverage investment opportunities.
These announcements underscore the pressure exerted by Netflix on broadcasters to invest in web-based services and maintain their viewership. In particular, broadcasters are concerned about younger audiences shifting their viewing away from traditional television channels.
However, these announcements also highlight the challenge they will face. Netflix is rapidly becoming the large incumbent, rather than the startup challenger. France Télévisions, for example, plans to invest $10.7 million on its entire service, while Netflix is spending an estimated $5 billion on original programming alone. Netflix is already the top SVoD provider in France with 2 million subscribers, while second-placed CanalPlay reaches just over one quarter of that total -- 600,000 subscribers.
Vivendi's decision to wind up its Watchever OTT service in Germany also points to the growing competition among OTT services themselves, and I suspect we'll see more services wound up in the next few years due to increasing fragmentation among a growing number of OTT services. (See Does Watchever's Demise Highlight a Looming Challenge for OTT?)
— Aditya Kishore, Practice Leader, Video Transformation, Telco Transformation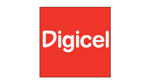 In this Telco Transformation radio show, John Quinn, CTO of Digicel Group, will take us through Digicel's thinking, strategy and overall journey from a mobile-only provider to a FTTH provider with highly innovative and advanced video services -- all in just three years.

In this Telco Transformation radio show, IHS Markit's Michael Howard will talk about the network domains that carriers are targeting for SDN, the top SDN services that are driving revenues and the deployment barriers this year. Howard will also address whether carriers are embracing open source or using vendor-specific implementations.
Thursday, March 16, 2017
12:00 p.m. New York/4:00 p.m. London
The promise of 5G connectivity is a truly Networked Society. 5G is not just about making the throughput larger, it is also about offering use case optimized user experiences and inclusion of new vertical sectors. Use cases predicted for 2020 will need new types of connectivity services that are highly scalable and programmable in terms of speed, capacity, security, reliability, availability, latency and impact on battery type. 5G will need to be an agile, dynamically programmable network that can meet diverse needs with new, as-a-service models on a single infrastructure. In this Webinar, you will learn how the Open Networking Foundation is combining open source and software defined standards through its Open innovation Pipeline to advance innovative architectures such as mobile CORD (M-CORD). M-CORD is being developed by the CORD Project community under ONF's leadership and hosted by The Linux Foundation. Built on the pillars of SDN, NFV and cloud technologies, the end-to-end M-CORD open reference solution is arming operators with the capabilities needed to start planning for the upcoming 5G transition.
All resources
BCE Keeps Austin Awesome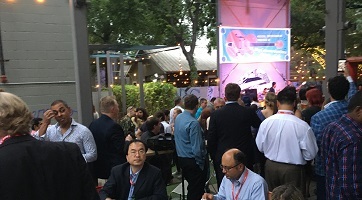 Slideshow archive