5G wireless is coming and apparently more quickly than many people expected. The challenge is that 5G is as much a revolution as an evolution. It will require new technology, be carried by bandwidths higher than anything used previously and feature new services.
It is ambitious. To gain insight into how the development process is proceeding, Telco Transformation invited Verizon, T-Mobile, AT&T and Sprint to take part in a virtual roundtable. All but T-Mobile participated.
Lightly edited replies from three executives -- Günther Ottendorfer, the COO of Technology for Sprint Corp. (NYSE: S), Hank Kafka, the VP of Access Architecture and Analytics for AT&T Inc. (NYSE: T), and Adam Koeppe, the Vice President of Technology Planning for Verizon Communications Inc. (NYSE: VZ) -- follow.
Telco Transformation: What is your timeline for 5G? What will the rollout look like?
Adam Koeppe: We are currently conducting pre-commercialization 5G deployments in different parts of the country and expect commercial launches to begin in 2017. Our first use case is Fixed Wireless Access, which falls under the Enhanced Broadband category of 5G applications.
Hank Kafka: We're conducting our 5G trials in such a way that we'll be able to pivot to compliant commercial deployments once 5G technology standards are set. The international standards body, 3GPP, will likely complete the first phase of that process in 2018.
Günther Ottendorfer: We believe that our densification and optimization strategy is the best way of creating a high-capacity network today and at the same time create the right structure and foundation for our future 5G network. In addition we announced on our earnings call that we will conduct a 5G demonstration at the 2016 COPA America Centenario.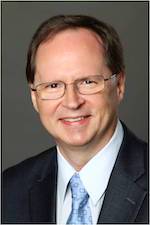 TT:
From a technical perspective, what are the most challenging elements of 5G?
GO: Our primary focus today is on densifying our network with the addition of more cell sites and antennas across all of our spectrum bands, which will be foundational for 5G. 5G requires a dense network in order to meet the demand for higher data rates per person across a given geographic location.
HK: It's too early to say. 5G incorporates a wide range of new technologies, many of which are extensions of existing technology. Some aspects are being standardized and introduced in LTE in a more limited form than 5G, such as NB-LTE and FD-MIMO. Some (such as mmWave) are used for point-to-point fixed services and are being extended to mobile. Some (such as NFV) are already being put to use in various parts of the network. 5G is expected to extend and combine these technologies, and will also add more flexibility and wider ranges for their capabilities.
AK: The most challenging elements are innovations required in such things as form/factor and miniaturization.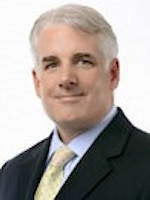 TT:
The emergence of new cellular/wireless technologies are full of "x-lite" or versions that vendors claim deliver the new standard but actual are more marketing hype than real. Will this happen with 5G? What is the test that ensures that what a carrier is offering really is 5G, not "faux G?"
HK: We're conducting our 5G trials in such a way that we'll be able to pivot to compliant commercial deployments once 5G standards are set. The international standards body, 3GPP, will likely complete the first phase of that process in 2018. We are beginning mobility testing this year. When these standards are ready, we'll be ready. Our tests and trials will allow us to test concepts and technologies that will help guide and contribute to the standards process.
GO: On the standards front, Sprint has been actively working with the standards bodies ITU and 3GPP for four years to help develop the global 5G standard. Sprint is active in the ITU-R WP5D IMT vision working group, and Sprint is participating in driving key requirements into the 3GPP 5G standard scheduled for publication in 2018. In addition, Sprint is an active member of GIT, NGMN, CTIA, ATIS, TIA and 5G Americas -- organizations that are also working to shape the development of 5G.
AK: The definition of 5G in the industry is broad and includes concepts such as very high throughput (several-fold increase over 4G), very low latency, high spectrum efficiency, interworking with 4G, simplified and optimized core, use of SDN/NFV in the end-to-end architecture and implementation including RAN, etc. We think that 5G, at a minimum, must include key attributes including very high throughput, achievement of low latency (in low milliseconds) and an optimized RAN/Core. Verizon's initial Fixed Wireless Application use case satisfies these key 5G attributes.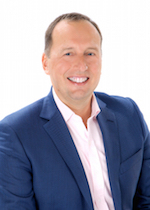 TT:
What are some examples of services that will be made possible by 5G?
AK: We anticipate 5G will provide new services or enhancements to existing services such as enhanced broadband, virtual and augmented reality, enhanced multimedia and entertainment, IoT (e.g., autonomous/assisted driving, manufacturing, energy, smart cities, health and wellness, etc.) and others.
HK: New experiences like virtual reality, self-driving cars, robotics, smart cities and more are about to test networks like never before. We view potential use cases in three primary categories: enhanced mobile broadband, massive connectivity (via the IoT) and low latency applications. GO: Due to the need to deliver gigabit-per-second speeds, 5G will put a premium on 2.5GHz and higher band spectrum. It is not surprising to see that early trials announced by other carriers use spectrum bands in the microwave and millimeter wave bands like 28GHz in order to achieve the high bit rates required for 5G. We anticipate that our deep spectrum holdings in high-band 2.5GHz spectrum will be very valuable and critical for 5G deployments.
We view 2.5GHz as the beachfront spectrum of 5G, with its advantageous propagation characteristics, cost curves and more mature ecosystem as compared to higher frequency bands. A multitude of advanced technologies, including multiple carrier aggregation, CoMP with coordinated beamforming, massive MIMO and high-performance UEs can be leveraged on our network to further enhance the high capacity and coverage benefits of our 2.5GHz spectrum.
Many of these technologies cannot be implemented on lower frequency bands and will require lengthy development work for new higher frequency microwave and millimeter wave bands. Sprint has a long history of deploying high-band spectrum in the microwave and millimeter wave bands, and we currently have thousands of cell sites being backhauled by these spectrum bands. We expect that our existing wireless backhaul infrastructure, which already provides gigabit-per-second throughput, will be deployed on a greater scale with further enhancements for integrated access in Sprint's future 5G network.
TT: Does the emergence of 5G mean that wireless finally is the equal of wired in terms of throughput, latency, reliability and other key attributes?
HK: 5G is expected to include very low latency and high reliability, along with enhanced mobile broadband throughputs in the multi-gigabit-per-second range. Both wireless and wired technologies will continue to evolve and add capabilities. Remember that the data carried by wireless technologies eventually is brought into the wired network. Wireless provides untethered convenience, so it is a great access technology, and it will be a leading focus through advanced versions of LTE, 5G, IoT and even advanced versions of WiFi. Carriers have the interesting challenge of integrating the range of wireless and wired technologies as they all continue to evolve, using the right technology in the right places to best meet the service's needs.
AK: Wireline technology will continue to offer higher speed than wireless (e.g., 100 Gbit/s) available in a single fiber link today. Recent research results demonstrate the possible single fiber speed to be 100s of terabits per second. Wireline will continue to be an important component of telecom operators' networks. However, we think that the wireless technology has tremendous potential in the last mile and offers other service attributes important for a user. Mobility is one such attribute.
GO: In the coming years our 5G connections will seem practically limitless in their capacity and speed, enabling us to share massive amounts of data reliably. And instant connectivity between people and machines will usher in entirely new device form factors and services that utilize augmented reality, intelligent presence, biomedical monitoring and much more.
5G is expected to offer connectivity, reliability, capacity and coverage that is virtually without limits and at massive scale. 5G will emphasize massive capacity, coverage and ubiquitous connectivity by improving the efficiency of usable spectrum and creating elegant access with the most appropriate air interface technologies. And 5G will connect massive numbers of low-cost devices transferring very high volumes of data, all with exceptionally high reliability and ultra-low energy consumption. Lastly, 5G will be compatible with 4G LTE systems operating on lower frequencies, enabling the smooth introduction of 5G services and co-existence of devices.
— Carl Weinschenk, Contributing Writer, Telco Transformation