Cloud Enabled-IoT: A World of Opportunity

During the Huawei Connect 2016 conference last year, John Hoffman, CEO and director of the GSMA, said he believed that the convergence of cloud, IoT and big data would open the doors to a new world of opportunity. Here's what Hoffman had to say:
Thank you to my all my good friends at Huawei Technologies Co. Ltd. for having me today to speak about the cloud-enabled Internet of Things (IoT) and the great world of opportunity that it provides. Cloud is a vast opportunity for all of us. The growth of the Internet brings the growth of the IoT, with a vast opportunity for humankind. With billions of devices being connected, the possibilities are endless.

The mobile industry is aligned behind the very common purpose of connecting everyone and everything for a better future. And cloud will have a significant role to play in executing this vision. People and businesses are having access to multiple sources of data, analyzed in real time. It will allow them to make better decisions and help support a number of the United Nations' sustainable development goals. In particular, progress towards zero hunger, good health and wellbeing, affordable and clean energy, and water.

The total addressable market for the mobile network operators in 2020 is expected to be some US$1.1 trillion. Very important for this conference, almost half of that, some $413 billion, is expected to come from the Asia-Pacific region. There is no doubt that cloud is real, and it's huge.

The convergence of IoT, cloud and big data will deliver a real step-change. With billions of devices being connected in the IoT, more data is being collected, stored and analyzed than ever before. And cloud will be the glue, the glue that brings the IoT and mobility together. IoT devices will use cloud platforms to gather and analyze big data, which can be connected and converted into monetizable business intelligence.

For example, a security motion sensor is triggered in your house. Information is sent to the cloud. The user platform notifies the end user, and an alarm has been activated. You can then access your house via CCTV to see what the issue is. You notice that it is your cat. It's activated the sensor, and it's a false alarm.

With this type of information, sensors can be adjusted to prevent those false alarms, and the information shared with others throughout the system. So you have a solution that becomes more intelligent, and the information that is more valuable for the device manufacturer and the solution provider and the wider community. It's a win-win situation and scenario for all. A real closed-looped learning solution, all enabled by the cloud.
Next page: Use cases include better wine

Page 1 / 2 Next >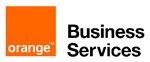 Orange has been one of the leading proponents of SDN and NFV. In this Telco Transformation radio show, Orange's John Isch provides some perspective on his company's NFV/SDN journey.
Monday, February 12, 2018
9am ET
In this webinar, the panel will give an overview of where the industry is right now in regards to bringing early 5G services and technologies to the market, as well as examine what's needed for future services and applications such as IoT, AR/VR and edge computing. Panelists from Huawei, Heavy Reading and Orange will discuss how network slicing virtualizes one network into many platforms in order to serve various verticals. Other areas to be discussed include:
The move to cloud-native architectures
How to use the IaaS, PaaS, and SaaS layers of the cloud platform to build-out 5G service capabilities
The importance of implementing full-process automation of telecom networks and 5G services
Why service operators need to extend their cloud platform capabilities to the edge of their networks.
10/16/2017
Huawei Network Transformation Seminar
The adoption of virtualization technology and cloud architectures by telecom network operators is now well underway but there is still a long way to go before the transition to an era of Network Functions Cloudification (NFC) is complete.
All resources
Czech Out Telecom's Future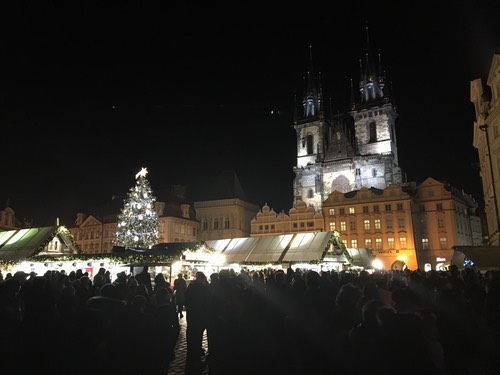 Slideshow archive