It's difficult to pick a winner in these caption contests since we get so many good entries. My solution? Let the posters on Telco Transformation vote for their favorite captions. Of course, you can't vote for your own caption, and people wouldn't really bother registering under a different name to vote for their own caption, or collude with each other, right? So vote once for your favorite caption. The caption with the most votes in the comment section will be awarded the first-place prize of a $100 Amazon Gift Card. If there's a tie, I'll pick the winner. Cut, copy and paste the comment you're voting for and make sure you include the poster's name with the comment. Like the caption contest, voting ends on April 30 at midnight. Power to the people!

Put those comedic thinking caps on for the April edition of Telco Transformation's caption contest.
This month we're awarding a $100 Amazon Gift Card for first place, a $75 Amazon Card for second place and $50 for third place.* As David Letterman used to say: "Please, no wagering." Registered users can post as many times as they want in the contest and we'll announce a winner after the end of the month.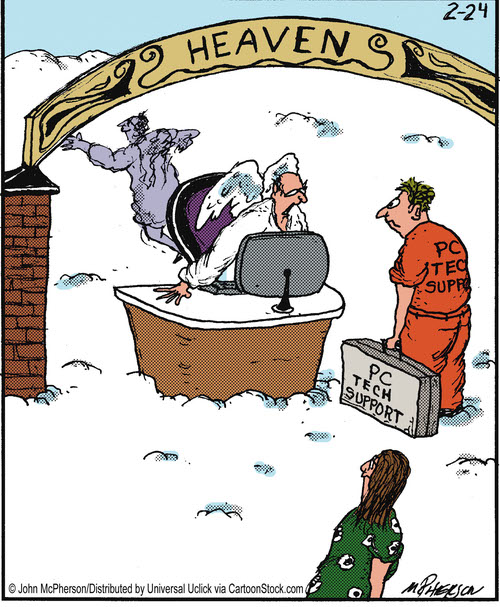 *Terms and conditions apply -- See PROMOTIONAL TERMS FOR APRIL TELCO TRANSFORMATION CAPTION CONTEST.
— Mike Robuck, Editor, Telco Transformation