Seen & Heard: Operators Will Embrace IMS in NFV Environments

Virtualized IMS isn't a hot topic... yet. According to an IHS study, only 17% of the operators are currently implementing IMS network elements in NFV environments but that number will grow to 78% by 2018.
The IHS Inc. study cited NFV's ability to scale services up and down as needed as well as operational efficiencies as the key reasons for the use of IMS in those networks.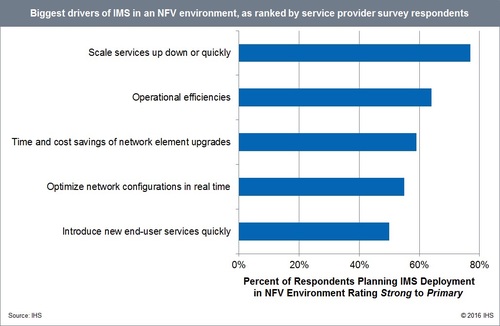 Among the 23 service providers worldwide that took part in the survey, 94% said they planned to run VoLTE services over IMS in the next two years. Due in large part to mobile services, VoLTE is the top driver for deploying IMS today, according to the
study by IHS
.
— Mike Robuck, Editor, Telco Transformation