Date:
Thursday, May 5, 2016
Time:
12:00 p.m. New York / 5:00 p.m. London

Speakers
Verizon is expanding its Internet of Things (IoT) efforts across multiple fronts this year, including opening up its IoT platform to third-party developers and technology service providers.
During this webinar, Telco Transformation Editor Mike Robuck will talk with Verizon's Mark Bartolomeo, Vice President of Connected Solutions and Internet of Things, and Heavy Reading Senior Analyst Steve Bell about the challenges for the different IoT uses cases, Verizon's IoT core network, security concerns and the building blocks for IoT services and platforms.
Verizon launched its IoT platform, which is called "ThingSpace," in late 2015. There are currently more than 5,000 developers using ThingSpace. With ThingSpace, Verizon is addressing some of the biggest IoT challenges in agriculture, healthcare, sustainability, public safety and urban development.
Verizon will offer its cloud-based APIs on ThingSpace for beta testing in 2016, and it's also adding over-the-top security at the edge of a network to help developers better protect devices and applications regardless of the service provider or the type of transport that is used. Verizon is also developing an IoT core network to provision IoT use cases that can run on low power and low bandwidth.
Mike Robuck, Editor, Telco Transformation


Mike Robuck is the Editor of Telco Transformation. He has a long history of reporting on the telecom and cable sectors on topics such as SDN, NFV, cloud, wireless and OTT, for publications such as CED Magazine, Communications Technology and Boardwatch. He also reported on high school sports for The Rocky Mountain News, a sure sign that he is destined for some sort of Nobel prize. Mike is based in Montrose, Colorado.
close this window
Steve Bell, Senior Analyst, Heavy Reading


Steve's coverage at Heavy Reading includes the Internet of Things (IoT) and related technologies, focusing on the evolution of the mobile Internet and its impact on digital life. Steve joins Heavy Reading with more than two decades of experience as a strategy, marketing and technology advisor, analyst, speaker and commentator on the mobile Internet and the emerging IoT space. He previously worked with Motorola in Germany, the U.K. and the U.S., where he led technology roadmapping, strategy, product and business development teams that developed 2G, 3G and 4G cellular devices for the global market. In addition, Steve is an entrepreneur who has founded two companies: KeySo Global LLC, an analysis and advisory firm specializing in strategy, marketing and innovation, with a focus on mobile technology; and My City Tag LLC, a digital city services platform with an initial market focus on parking. Steve holds a First Class B.A. Honors degree in Business from Kingston University, England.
close this window
Mark Bartolomeo, Vice President, Connected Solutions & Internet of Things, Verizon


Bartolomeo is responsible for Verizon's IoT product strategy and the delivery of smart city, smart grid, healthcare, precision agriculture and intelligent transportation solutions. Prior to his current position, he was global vice president, Verizon Enterprise Solutions, deploying Verizon's wireless, global IP networks and advanced M2M, cloud, and security technology platforms. He also served as vice president, for Financial Services, Healthcare, Manufacturing, Transportation, Telematics and Energy Vertical industry markets.
close this window


Webinar Archive Registration
To register for this webinar, please complete the form below. Take care to provide all required information (indicated in
red
). Press
Register
to complete your registration. If you have already registered for our site or for one of our webinars, you may
login
to register without re-entering your information.

Italy's 5G auction could exceed a government target of raising €2.5 billion ($2.9 billion) after attracting interest from companies outside the mobile market.
The emerging-markets operator is focusing on the humdrum business of connectivity and keeping quiet about some of its ill-fated 'digitalization' efforts.
Three UK has picked Huawei over existing radio access network suppliers Nokia and Samsung to build its 5G network.
Vendor says that it's its biggest 5G deal to date.
Verizon skates where the puck is going by waiting for standards-based 5G devices to launch its mobile service in 2019.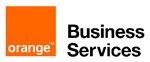 Orange has been one of the leading proponents of SDN and NFV. In this Telco Transformation radio show, Orange's John Isch provides some perspective on his company's NFV/SDN journey.
Monday, February 12, 2018
9am ET
In this webinar, the panel will give an overview of where the industry is right now in regards to bringing early 5G services and technologies to the market, as well as examine what's needed for future services and applications such as IoT, AR/VR and edge computing. Panelists from Huawei, Heavy Reading and Orange will discuss how network slicing virtualizes one network into many platforms in order to serve various verticals. Other areas to be discussed include:
The move to cloud-native architectures
How to use the IaaS, PaaS, and SaaS layers of the cloud platform to build-out 5G service capabilities
The importance of implementing full-process automation of telecom networks and 5G services
Why service operators need to extend their cloud platform capabilities to the edge of their networks.
10/16/2017
Huawei Network Transformation Seminar
The adoption of virtualization technology and cloud architectures by telecom network operators is now well underway but there is still a long way to go before the transition to an era of Network Functions Cloudification (NFC) is complete.
All resources
Czech Out Telecom's Future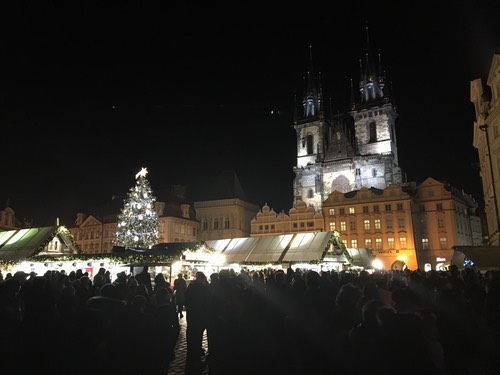 Slideshow archive