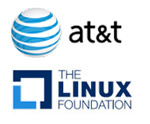 Earlier this year, the Linux Foundation announced that it was merging open source ECOMP with OPEN-O to create a powerful automation platform for telcos' NFV and SDN networks. The end result of that effort is a new project called Open Network Automation Platform (ONAP). While ECOMP and OPEN-O were previously seen as competitors in the NFV Management and Orchestration (MANO) sector, ONAP marked a key transition in harmonizing the industry for service providers, vendors and third parties. During this Telco Transformation radio show, AT&T's Mazin Gilbert and the Linux Foundation's Arpit Joshipura will discuss some of the key concepts of ONAP, including the recent formation of its technical steering committee as well as opening up the code and documentation to the industry.
Other highlights of this radio show include:
Industry involvement – ONAP's members include the largest global services providers and technology leaders
Goals of ONAP – Becoming the network operating system for SDN automation
Accessing the code – Developers can now access the production-ready code, along with instructional materials and videos
This Telco Transformation radio show will be a forty-five minute discussion followed by a fifteen minute Q&A session.