Climbing the SDN/NFV Mountain
While most service providers are still in the early days of their SDN and NFV planning or proof-of-concept trials, there are lessons to be learned from the carriers that are further down the virtualization path.
According to a recent report by STL Partners, the majority of the 14 service provider participants were actively looking into virtualization and starting to develop new services.
To overcome some of the SDN and NFV hurdles listed below, STL had several suggestions.
Service providers that have achieved scaled virtualized services and functions to date did so by focusing on clear business cases for the new services versus the legacy services.

Carriers need to educate customers on how virtualized services will benefit them -- including scalability, on-demand availability and flexibility -- while understanding the potential impact they could have on customers' internal processes, such as procurement and finance.

As SDN and NFV break down traditional service provider silos, a steering committee needs to be established that includes network, cloud, IT and enterprise representatives. This committee should come up with the high-level blueprint for virtualizing the network.

For the digital transformations to take place, senior management support and understanding is critical for SDN and NFV implementations. (A prime example would be John Donovan, chief strategy officer and group president -- AT&T Technology and Operations.)

Embracing a DevOps mindset becomes critical once SDN and NFV have started to blur the lines between employee roles and function areas. Using a DevOps model would also aid the cultural transformations that need to take place when carriers move to SDN and NFV.
Here's a look at some of the current hurdles to deploying SDN and NFV as well as three ways to spur adoption of both.

— Mike Robuck, Editor, Telco Transformation

Joint development deal with chipmaker ARM brings RISC-based silicon to the edge computing realm, focused on uCPE and more.
Swisscom and Three UK have played down expectations of a 5G-related boost in customer spending or a capital expenditure increase by their own companies.
Ambitious effort tackles what's needed to automate service delivery across domains, including multivendor gear.
Short mobile masts, inability to access fiber networks and BT's market dominance remain regulatory bugbears for Vodafone as it prepares to roll out 5G services.
Vodafone and Telefónica are unwinding parts of their network-sharing deal in response to soaring usage of mobile data services.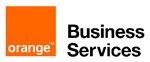 Orange has been one of the leading proponents of SDN and NFV. In this Telco Transformation radio show, Orange's John Isch provides some perspective on his company's NFV/SDN journey.
Monday, February 12, 2018
9am ET
In this webinar, the panel will give an overview of where the industry is right now in regards to bringing early 5G services and technologies to the market, as well as examine what's needed for future services and applications such as IoT, AR/VR and edge computing. Panelists from Huawei, Heavy Reading and Orange will discuss how network slicing virtualizes one network into many platforms in order to serve various verticals. Other areas to be discussed include:
The move to cloud-native architectures
How to use the IaaS, PaaS, and SaaS layers of the cloud platform to build-out 5G service capabilities
The importance of implementing full-process automation of telecom networks and 5G services
Why service operators need to extend their cloud platform capabilities to the edge of their networks.
10/16/2017
Huawei Network Transformation Seminar
The adoption of virtualization technology and cloud architectures by telecom network operators is now well underway but there is still a long way to go before the transition to an era of Network Functions Cloudification (NFC) is complete.
All resources
Czech Out Telecom's Future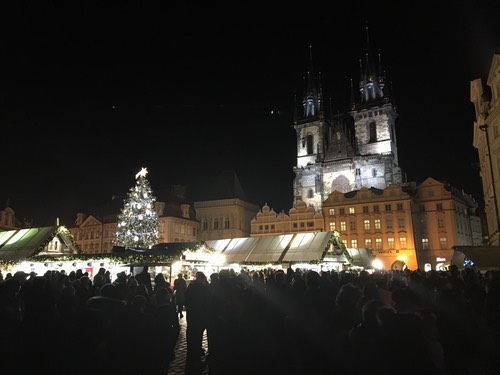 Slideshow archive