Climbing the SDN/NFV Mountain
While most service providers are still in the early days of their SDN and NFV planning or proof-of-concept trials, there are lessons to be learned from the carriers that are further down the virtualization path.
According to a recent report by STL Partners, the majority of the 14 service provider participants were actively looking into virtualization and starting to develop new services.
To overcome some of the SDN and NFV hurdles listed below, STL had several suggestions.
Service providers that have achieved scaled virtualized services and functions to date did so by focusing on clear business cases for the new services versus the legacy services.

Carriers need to educate customers on how virtualized services will benefit them -- including scalability, on-demand availability and flexibility -- while understanding the potential impact they could have on customers' internal processes, such as procurement and finance.

As SDN and NFV break down traditional service provider silos, a steering committee needs to be established that includes network, cloud, IT and enterprise representatives. This committee should come up with the high-level blueprint for virtualizing the network.

For the digital transformations to take place, senior management support and understanding is critical for SDN and NFV implementations. (A prime example would be John Donovan, chief strategy officer and group president -- AT&T Technology and Operations.)

Embracing a DevOps mindset becomes critical once SDN and NFV have started to blur the lines between employee roles and function areas. Using a DevOps model would also aid the cultural transformations that need to take place when carriers move to SDN and NFV.
Here's a look at some of the current hurdles to deploying SDN and NFV as well as three ways to spur adoption of both.

— Mike Robuck, Editor, Telco Transformation

Transformation isn't a democracy and will ultimately be imposed on employees, says Sigma Systems' CTO Catherine Michel, but changing a company's culture is always the hardest part.
Sigve Brekke, the CEO of Telenor Group, has challenged his 30,000 employees to complete 40 hours of digital training and education in 2018.
Telcos are struggling with how to manage the growing number of services and multi-cloud environments in the emerging 5G world, according to TBR Analyst Chris Antlitz.
5G and the cloud will usher in an era of automation, reassignment and retraining of personnel, says TBR Analyst Chris Antlitz.
A software-driven operations with an emphasis on automation is key for CSPs to take advantage of 5G, IoT and SDN/NFV, according to a new report from Analysys Mason.
10/16/2017
Huawei Network Transformation Seminar
The adoption of virtualization technology and cloud architectures by telecom network operators is now well underway but there is still a long way to go before the transition to an era of Network Functions Cloudification (NFC) is complete.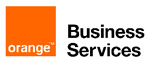 Orange has been one of the leading proponents of SDN and NFV. In this Telco Transformation radio show, Orange's John Isch provides some perspective on his company's NFV/SDN journey.
Thursday, November 30, 2017
12:00 p.m. New York / 5:00 p.m. London
Since its inception in February of this year, the Open Network Automation Platform (ONAP) has attracted a community of more than 50 leading suppliers and global carriers, who support more than 55% of the world's mobile subscribers. ONAP, which is hosted by the Linux Foundation, was designed as an end-to-end framework for real-time, policy-driven automation of physical and virtual network functions. It not only unifies the telecom sector, but also provides it with a viable roadmap for network orchestration and automation well into the future.
All resources
Czech Out Telecom's Future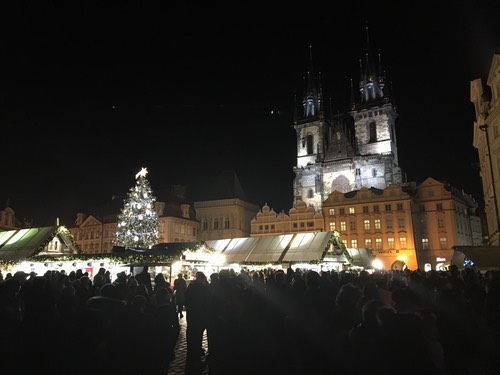 Slideshow archive