IoT: Unlocking the Potential
By all accounts, the Internet of Things is going to be big -- to the tune of 30 billion connected devices by 2020.
According to a report by BTE Intelligence earlier this year, there will be 34 billion devices connected to the Internet by 2020, up from 10 billion in 2015.
The Internet of Things has the potential to drive economic impact of $4 trillion to $11 trillion per year in 2025, according to a separate report by the McKinsey Global Institute. Business-to-business applications will most likely capture more value -- nearly 70% -- than consumers use even though consumer applications, including fitness monitors and autonomous cars, currently garner the most attention.
While the IoT will have the biggest impact in advanced economies, developing countries could generate nearly 40% of IoT's value or close to half in some settings, the report said.

— Mike Robuck, Editor, Telco Transformation

GTT Communications bolsters its SD-WAN profile with the acquisition.
Davide Gandino, OTT and cloud processing & delivery manager of technology at Sky Italia, discusses the role of analytics and AI in its OTT video strategy at the Red Hat Summit.
Level 3's long-term goal with SD-WAN is to couple it with other network solutions.
Isch says that SD-WAN as a service is a better bet than an over the top overlay of SD-WAN.
CenturyLink's vice president of video strategy discusses the right approach to marketing OTT services for a pay TV operator.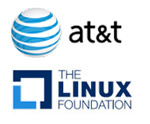 In this Telco Transformation radio show, AT&T's Mazin Gilbert and the Linux Foundation's Arpit Joshipura will discuss some of the key concepts of ONAP, including the recent formation of its technical steering committee as well as opening up the code and documentation to the industry.
Thursday, March 16, 2017
12:00 p.m. New York/4:00 p.m. London
The promise of 5G connectivity is a truly Networked Society. 5G is not just about making the throughput larger, it is also about offering use case optimized user experiences and inclusion of new vertical sectors. Use cases predicted for 2020 will need new types of connectivity services that are highly scalable and programmable in terms of speed, capacity, security, reliability, availability, latency and impact on battery type. 5G will need to be an agile, dynamically programmable network that can meet diverse needs with new, as-a-service models on a single infrastructure. In this Webinar, you will learn how the Open Networking Foundation is combining open source and software defined standards through its Open innovation Pipeline to advance innovative architectures such as mobile CORD (M-CORD). M-CORD is being developed by the CORD Project community under ONF's leadership and hosted by The Linux Foundation. Built on the pillars of SDN, NFV and cloud technologies, the end-to-end M-CORD open reference solution is arming operators with the capabilities needed to start planning for the upcoming 5G transition.
All resources
BCE Keeps Austin Awesome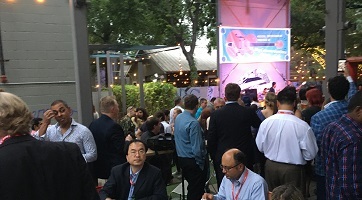 Slideshow archive
Climbing the SDN/NFV Mountain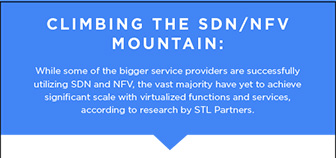 Infographics archive