Ecosystem Transformation: Barriers
While the sun has set on communications service providers (CSPs) relying on one or two large vendors to support their services and applications, creating new ecosystems should be a top priority for CSPs, but there are barriers to overcome.
In order to take advantage of cloudification, virtualization and new software models for their hybrid and next-gen networks, CSPs need to have a laser focus on expanding their ecosystems. While the transformation process will take years to complete, the end result will include more scalable and agile networks that can deliver services dynamically to customers.
According to survey earlier this year by Heavy Reading , just 14% of the respondents had an ecosystem transformation strategy in place while 41% were just starting the process. Perhaps even more surprising, 16% responded that they had yet to take any action on the ecosystem transformation plans. (See Ecosystem Transformation: Readiness & Realities.)
While there are hurdles for service providers to clear on their ecosystem migrations, there are tools that will help them along the way. Heavy Reading's survey identified a number of key performance indicators (KPIs) that will be used to measure the effectiveness of ecosystem transformation. The top four KPIs were revenue growth (64%), network reliability (63%), network security (62%) and customer satisfaction (61%).

— Mike Robuck, Editor, Telco Transformation

Transformation isn't a democracy and will ultimately be imposed on employees, says Sigma Systems' CTO Catherine Michel, but changing a company's culture is always the hardest part.
Sigve Brekke, the CEO of Telenor Group, has challenged his 30,000 employees to complete 40 hours of digital training and education in 2018.
Telcos are struggling with how to manage the growing number of services and multi-cloud environments in the emerging 5G world, according to TBR Analyst Chris Antlitz.
5G and the cloud will usher in an era of automation, reassignment and retraining of personnel, says TBR Analyst Chris Antlitz.
A software-driven operations with an emphasis on automation is key for CSPs to take advantage of 5G, IoT and SDN/NFV, according to a new report from Analysys Mason.
10/16/2017
Huawei Network Transformation Seminar
The adoption of virtualization technology and cloud architectures by telecom network operators is now well underway but there is still a long way to go before the transition to an era of Network Functions Cloudification (NFC) is complete.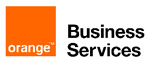 Orange has been one of the leading proponents of SDN and NFV. In this Telco Transformation radio show, Orange's John Isch provides some perspective on his company's NFV/SDN journey.
Thursday, November 30, 2017
12:00 p.m. New York / 5:00 p.m. London
Since its inception in February of this year, the Open Network Automation Platform (ONAP) has attracted a community of more than 50 leading suppliers and global carriers, who support more than 55% of the world's mobile subscribers. ONAP, which is hosted by the Linux Foundation, was designed as an end-to-end framework for real-time, policy-driven automation of physical and virtual network functions. It not only unifies the telecom sector, but also provides it with a viable roadmap for network orchestration and automation well into the future.
All resources
Czech Out Telecom's Future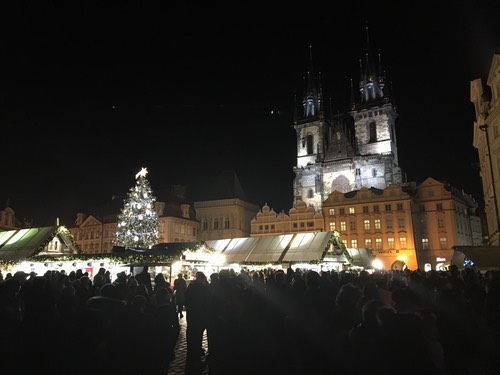 Slideshow archive