Ecosystem Transformation: Barriers
While the sun has set on communications service providers (CSPs) relying on one or two large vendors to support their services and applications, creating new ecosystems should be a top priority for CSPs, but there are barriers to overcome.
In order to take advantage of cloudification, virtualization and new software models for their hybrid and next-gen networks, CSPs need to have a laser focus on expanding their ecosystems. While the transformation process will take years to complete, the end result will include more scalable and agile networks that can deliver services dynamically to customers.
According to survey earlier this year by Heavy Reading , just 14% of the respondents had an ecosystem transformation strategy in place while 41% were just starting the process. Perhaps even more surprising, 16% responded that they had yet to take any action on the ecosystem transformation plans. (See Ecosystem Transformation: Readiness & Realities.)
While there are hurdles for service providers to clear on their ecosystem migrations, there are tools that will help them along the way. Heavy Reading's survey identified a number of key performance indicators (KPIs) that will be used to measure the effectiveness of ecosystem transformation. The top four KPIs were revenue growth (64%), network reliability (63%), network security (62%) and customer satisfaction (61%).

— Mike Robuck, Editor, Telco Transformation

Smartphone penetration has rocketed in the US, but TVs are still the most widely adopted device in the country.
AT&T was recently awarded a $119 million contract by the US General Services Administration to modernization the CDC's communications infrastructure.
TM Forum's Carl Piva explains how to build on the foundation of IoT and data platforms to create a common smart city framework.
This month's caption contest looks at the phenomenon of smart cities and the Internet of Things (IoT).
Sky's principal streaming architect discusses the importance of QoE for streaming services.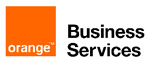 In this Telco Transformation radio show, Delphine Woussen, Head of Smart Territories at Orange Business Services, will examine the opportunities and challenges that service providers face in supporting the applications that underpin the growth of smart buildings and smart city infrastructure.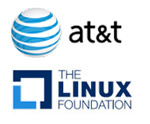 In this Telco Transformation radio show, AT&T's Mazin Gilbert and the Linux Foundation's Arpit Joshipura will discuss some of the key concepts of ONAP, including the recent formation of its technical steering committee as well as opening up the code and documentation to the industry.
Thursday, March 16, 2017
12:00 p.m. New York/4:00 p.m. London
The promise of 5G connectivity is a truly Networked Society. 5G is not just about making the throughput larger, it is also about offering use case optimized user experiences and inclusion of new vertical sectors. Use cases predicted for 2020 will need new types of connectivity services that are highly scalable and programmable in terms of speed, capacity, security, reliability, availability, latency and impact on battery type. 5G will need to be an agile, dynamically programmable network that can meet diverse needs with new, as-a-service models on a single infrastructure. In this Webinar, you will learn how the Open Networking Foundation is combining open source and software defined standards through its Open innovation Pipeline to advance innovative architectures such as mobile CORD (M-CORD). M-CORD is being developed by the CORD Project community under ONF's leadership and hosted by The Linux Foundation. Built on the pillars of SDN, NFV and cloud technologies, the end-to-end M-CORD open reference solution is arming operators with the capabilities needed to start planning for the upcoming 5G transition.
All resources
BCE Keeps Austin Awesome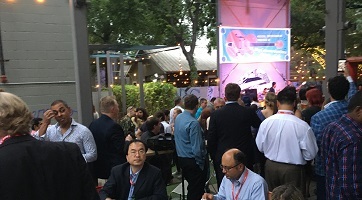 Slideshow archive
Dissecting 'Mobile-First' Usage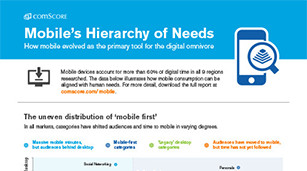 Infographics archive