Mobile operators are trumpeting their 5G rollout plans, which makes it surprising that anything happens quietly in this market. But that is apparently what Verizon did over Super Bowl weekend -- conduct a 5G test at the world's most marketed sporting event without hyping it in advance.
The "quiet" or "secret" 5G test, as it is being described, involved a live 5G international call between Minneapolis' U.S. Bank Stadium and Seoul, South Korea, during which Verizon CEO Verizon CEO Lowell McAdam chatted with Korea Telecom (KT) CEO Chang-Gyu Hwang in what the companies are now calling the world's first 5G video call. It was done on prototype 5G tablets developed by Samsung and involved both carriers' new 5G networks and equipment.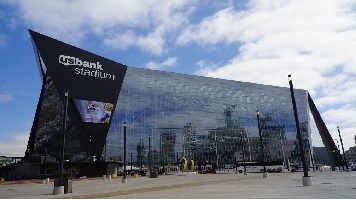 Perhaps more impressive was Verizon's virtual reality demonstration,
described here by Light Reading's Mari Silbey
. It featured 180-degree views of the on-field football action in a virtual stadium environment and allowed Verizon to demo its VR and augmented reality work, done internally at Envrnmnt, a division of Verizon Labs, as well as the ability of Verizon's 5G test network to handle high-bandwidth applications.
As T.J. Vitolo, CMO for Envrmnt, told Light Reading, the AR/VR demo required 50 megabits per second of total bandwidth per VR headset, which doesn't stress a 5G network much but exceeds what 4G can deliver today.
If you are more interested in tracking where and when 5G is actually going to be deployed in the US, Light Reading's Dan Jones produced this nifty scorecard.
— Carol Wilson, Editor-at-Large, Light Reading