CenturyLink on Simplifying the Path to Virtualization

CenturyLink has been among the leaders when it comes to the virtualization of its network, and Telco Transformation radio show listeners will hear firsthand about the service provider's approach during today's radio show at 12:00 p.m. ET.
CenturyLink's goal is to have its core IP network 100% virtualized by late 2019, but it is traveling a different virtualization path than most of the other telcos to reach that goal. During this radio show, guest speaker Adam Dunstan, CenturyLink Inc. (NYSE: CTL)'s vice president of SDN and NFV engineering, will talk about the company's approach to making its network less complex while adding flexibility and automation. (Register for CenturyLink: Simplifying the Path to Virtualization.)
---
Want to hear more about CenturyLink's virtualization strategies? Join us in Austin at the fourth-annual Big Communications Event where Aamir Hussain, CenturyLink's executive vice president and CTO, is a keynote speaker. There's still time to register and communications
service providers get in free.
---
Dunstan will address topics including its new CORD-based DSL service that uses a virtualized Broadband Gateway to create a unified access layer, and how CenturyLink is implementing Agile IT software development principles across its internal software teams. He will also examine the cultural challenges organizations are facing when implementing new software development principles, and the service provider's perspective on the changing vendor ecosystem and how it's leveraging that change. (See CenturyLink Goes Its Own Way With CORD and CenturyLink Delivers DSL Using CORD Platform.)
Dunstan leads the development engineering team responsible for delivering NFV Infrastructure and Services. Prior to his position at CenturyLink, Dunstan was the president and CEO of Active Broadband Networks, which developed cable OSS software and SDN/NFV access technology; Active Broadband's IPR and team was acquired by CenturyLink in 2016. Dunstan has also invented patented routing technology and has served as an advisor to the FCC.
Telco Transformation's On-the Air-Thursdays radio programs are live at 12:00 p.m. ET and the on-demand program is available immediately after the show so listeners can revisit these interviews anytime. Listeners are encouraged to participate on the chat boards with comments and questions.
See you on the chat board!
Related posts:
— Kelsey Kusterer Ziser, Senior Editor, Light Reading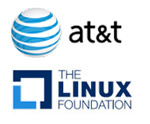 In this Telco Transformation radio show, AT&T's Mazin Gilbert and the Linux Foundation's Arpit Joshipura will discuss some of the key concepts of ONAP, including the recent formation of its technical steering committee as well as opening up the code and documentation to the industry.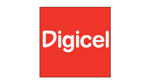 In this Telco Transformation radio show, John Quinn, CTO of Digicel Group, will take us through Digicel's thinking, strategy and overall journey from a mobile-only provider to a FTTH provider with highly innovative and advanced video services -- all in just three years.

In this Telco Transformation radio show, IHS Markit's Michael Howard will talk about the network domains that carriers are targeting for SDN, the top SDN services that are driving revenues and the deployment barriers this year. Howard will also address whether carriers are embracing open source or using vendor-specific implementations.
Thursday, March 16, 2017
12:00 p.m. New York/4:00 p.m. London
The promise of 5G connectivity is a truly Networked Society. 5G is not just about making the throughput larger, it is also about offering use case optimized user experiences and inclusion of new vertical sectors. Use cases predicted for 2020 will need new types of connectivity services that are highly scalable and programmable in terms of speed, capacity, security, reliability, availability, latency and impact on battery type. 5G will need to be an agile, dynamically programmable network that can meet diverse needs with new, as-a-service models on a single infrastructure. In this Webinar, you will learn how the Open Networking Foundation is combining open source and software defined standards through its Open innovation Pipeline to advance innovative architectures such as mobile CORD (M-CORD). M-CORD is being developed by the CORD Project community under ONF's leadership and hosted by The Linux Foundation. Built on the pillars of SDN, NFV and cloud technologies, the end-to-end M-CORD open reference solution is arming operators with the capabilities needed to start planning for the upcoming 5G transition.
All resources
BCE Keeps Austin Awesome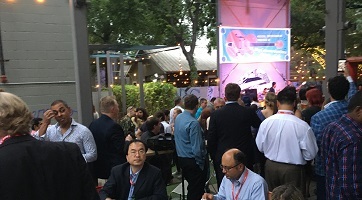 Slideshow archive