"All technology, even if it isn't mobile specific, that affects our business would be interesting," says Matt Stagg when asked about new solutions that UK mobile operator EE would consider deploying as it seeks to handle the Big Video explosion.
The question followed from our initial discussion with Stagg, head of mobile video & content at EE (now part of the BT empire), on the future of video in the first part of this interview. (See EE Mobile Video Chief Dissects Big Video.)
One key area EE is looking at is video codecs. According to Stagg, "We support anything of value we see with codec evolution, because anything that can lower bit rates without losing resolution makes things better for us."
But more surprisingly, efficient video compression could also help with simplifying data pricing for mobile customers.
"It may also allow us to do some things with tariffing," says Stagg. "This is important as the number one barrier to mobile video is data charges. Most packages are all-you-can-eat text and voice, or customers aren't using up their voice and text allowances. So from a customer's perspective the money they spend is really going into data. That is their gating service, in a sense. What they would like is to know how much it would cost to see the content they want to watch."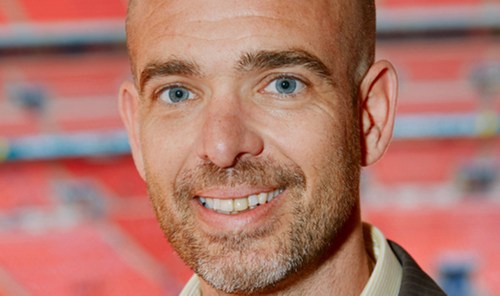 Video's complex value chain complicates pricing
EE is keen to make data consumption and pricing more transparent for consumers but there are specific challenges tied to video usage that make it very difficult.
"Video is so complex, even we can't tell what it will cost," says Stagg. "It would be ideal to just price it by duration, so that X number of hours of video will cost Y. But we can't do that because different video providers use different bit rates. The BBC has one bit rate and we can make a determination based on that, but then Sky encodes its bit rates higher, they could double the total data used.
"Then you add to that adaptive bit-rate streaming. The customer could be at a congested tower or somewhere where the data rate has to be toggled down, but then they move elsewhere. Now they have a clearer network and a better connection. So they are switched to a higher video profile. In fact, they may be able to get an HD stream, and they could end up using twice the bit rate. So it becomes very difficult to simplify."
As Stagg points out, "Consumers don't watch TV in terms of megabytes," so it's not realistic to expect them to calculate the impact of each video on their data allowance. But EE conducts extensive research into their customer behavior and has developed a keen understanding of the attitudes and network usage of their customer base.
"Our research has found that they are overly conservative [when it comes to video consumption]. They might want to watch Netflix, for example, but they are afraid that at the end of the month they may not have enough for Google Maps, when they really need it. So we're finding that people often have data left over.
"We'd like to simplify our video pricing, but even we can't predict [the quality and bit rate of network video]. If we calculate one average bit rate and then the BBC changes their bit rate, our financial models shift and we're losing money. So we're trying to use user behaviors to better determine how data is used, and maybe use that to develop simpler pricing. And we are exploring new technologies to deliver good video experiences at lower bit-rates."
How content owners could benefit from more efficient codecs
Stagg strongly believes that adoption of newer, more efficient video compression formats will be helpful not only for operators but also for content owners.
"For us [as operators] obviously anything that keeps quality and lowers bit rate is worth real money. It's good for us in terms of cost to serve the content and good quality of experience for customers. But content producers also benefit from more efficient codecs. Their own cost of delivery will be cheaper, such as their CDN investments, but in the case of ad-sponsored video, efficient codecs will also encourage more viewing. Because the bit rates are lower, the content will use less data to consume. So customers will view more video -- which will also allow for more ads to be seen and will generate more revenue for the content provider."
Stagg sees this as an important role for his team at EE.
"We need to guide the industry and encourage ecosystem development. We need to help content owners understand that these investments have a lot more impact than just adapting their codec. It can result in more views of their content and drives greater revenue. We have learned this from our own research into user behavior, and sharing this can help everyone," he says.
But video is definitely good
Stagg is clear about the value of video for mobile operators.
"I want to make it clear we see video growth as good," he says. "Video growth on mobile is very good for the operator. It uses data and that is what we sell. We want customers to use data for whatever they want. If that's video then that's what we want them to use.
"And we are monetizing it today. We are monetizing it through data. But for us the challenge is to preserve QoE and prepare for the future."
Today, Stagg is not particularly concerned about QoE for video services.
"Capacity is substantial," he says. "We will face constraints in certain areas sometimes, but mostly there is capacity. Live sport is a big one, we can see major spikes, but we can cope with it for the moment. Right now we have overcapacity because we are planning for the future. But at some point, yes, we will face issues for events that occur infrequently."
EE is also looking at the screen size of the device used to view the video, and how to optimize the video quality for that experience without wasting capacity.
"One of the areas we are looking to understand better is what quality and resolution customers want to see at what screen sizes. For us, that's critical because we don't want to be giving them really high-quality HD streams when something using half the bandwidth would be just as good in terms of their perception of the experience. If they aren't seeing the higher quality or it isn't making enough of a difference then we are wasting precious network resources. So looking for more insight into the quality and resolution required at different screen sizes for customers to be satisfied, and perceive the video experience as high quality."
Optimization of video compression is clearly a critical component of the video experience, and like most operators, more insight into usage behavior will help EE develop better services that use less bandwidth as we move into the Big Video era.
— Aditya Kishore, Practice Leader, Video Transformation, Telco Transformation