CAMBRIDGE, Mass. -- Softer business topics such as "digital ecosystems," "shared economies" and "the platform economy" took center stage at this year's MIT Sloan CIO Symposium. One hard technological trend that is enabling these concepts in the enterprise sector provided the symposium's prevailing undercurrent: the necessarily growing deployment of the Internet of Things.
Moderating an IoT-focused symposium panel titled "Mitigating Cyber Risks in the Growing World of Internet-connected Devices," MIT Sloan Professor Stuart Madnick made special reference to a variety of competing IoT studies regarding how many Internet of Things devices and other connected devices we can expect by 2020 -- a topic recently covered here on Telco Transformation. (See Measuring the IoT Market: Why It Shouldn't Matter.)
"Either way," said Madnick, "that number is huge."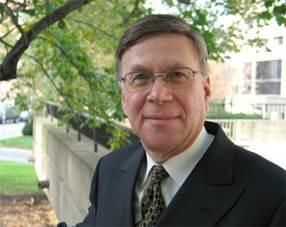 Accepting the competing statistical prognostications as their destiny, telcos are gearing up to ready their customers for the future.
MIT CIO Symposium
attendee Lucy Lombardi, senior vice president of innovation and industry relations for Telecom Italia, shared with Telco Transformation some tidbits on her company's IoT engagement in a post-event interview.
"Our priorities at the moment are smart home and automotive, as it is where we see the most convincing business models," said Lombardi. "Due to the mobile nature of the automotive industry, diagnostic, or infotainment, solutions need to build upon the mobile infrastructure. As far as residential broadband connectivity goes, smart home and video represent a convincingly value-added service for customers."
Lombardi reports that Telecom Italia's smart home and smart car solutions are "already commercial," and that the company is "doing significant innovation in the areas of drones." Meanwhile, telcos operating in less developed areas of the world are eagerly beginning their IoT journeys.
"We are trying anything to close the [technological] gap," Daniel Pineda, a consultant coordinator at Mexico's Teléfonos de México (Telmex) , told Telco Transformation in a separate interview during the symposium when asked about his company's role in IoT development. Pineda said that Telmex has entered the exploration stage for IoT initiatives, and that his company would be meeting with "an expert on IoT" -- Abel Sanchez, executive director of MIT's Geospatial Data Center -- on campus the next day during a related MIT Initiative on the Digital Economy event.
"All the big companies in Mexico are our customers," said Pineda, but the company's market reach extends throughout the Americas, including many developing nations. Accordingly, Telmex's IoT work has to start with shoring up efforts in the technologies that help enable IoT for telcos such as the cloud and virtualization.
"We are beginning with infrastructure-as-a-service; in a country where capital resources aren't so available to many, there is a great opportunity [for cloud-driven IoT] because capital is not so abundant," said Pineda. "And I think that [in] countries that haven't yet constructed a very big infrastructural base, virtualization is a good way to catch up."
Others at the symposium agreed that the cloud is a key IoT component.
"I'm a man about the cloud," cloud computing consultant Jeff Kaplan told attendees at an intimate lunch discussion on digital transformation that he hosted at the symposium. "And that led me to the Internet of Things."
As managing director of THINKstrategies, a cloud consultancy, Kaplan is known for speaking at and participating in several local and national enterprise-tech events focused on the intersection of cloud computing and IoT (such as the 2014 Cloud Connected Summit in Boston, which Kaplan and his company hosted), where he evangelizes the import of both for businesses looking to become, or remain, market leaders. Kaplan argues that organizations need both IoT and the cloud to effectively collect, manage and analyze the wealth of customer data at their fingertips, and then use it to more intimately engage with customers and improve the customer experience.
"The eye candy of the experience is one thing," said Kaplan, referring to user interfaces and the like, "but it's how you lock in that engagement [with IoT that] is the next order of business in the [digital] transformation process."
Attendees at Kaplan's lunch session agreed.
"[Executives ask:] 'What can I do with the data?' 'What can I do with IoT?'" observed tablemate Sudhir Desai, CEO of Living Enterprise, an innovation consultancy. "But it's not 'How can I revisit my business?'"
Desai was not the only one at the symposium espousing this philosophy.
"People like to think of IoT as a technology problem, [but] they fail to think about 'How this is going to impact my bottom line?'" said Paddy Srinivasan, vice president and general manager of Xively (an IoT-platform division of SaaS company LogMeIn), in an on-site interview. "Companies who take that [latter] approach to figure out the biggest value will be successful."
For Desai, this is where the continuous and ubiquitous connectivity of IoT, related analytics, and other cloud-enabled technologies becomes paramount.
"Engagement is the result of a systemic effort," Desai told Telco Transformation after the symposium. "If you only use one intervention or if you miss out on one thing, you can no longer deliver value."
These pressures were not lost on Desai's tablemates; one summed up the situation pithily: "There are two drivers that we're seeing. One is panic, [and] the other is innovation."
Contributing to -- and, arguably, dominating -- enterprises' IoT panic are security, privacy and regulatory concerns, which also dominated much of the day's discussion. Stay tuned: We'll discuss this in Part 2 of our MIT CIO Symposium coverage.
— Joe Stanganelli, Contributing Writer