Sri Lanka has identified telecoms and digital infrastructure as two key areas that will shape its future and is taking steps to ensure the whole country is connected with high-speed broadband and that the island nation is connected to the rest of the world.
That's the vision that Sri Lanka's Minister of Telecommunication and Digital Infrastructure, Harin Fernando, is promoting as the country seeks to rebuild following a 30-year civil war that ended in 2009. At the recent Ultra Broadband Summit in Hong Kong, Fernando noted that the country's digital infrastructure and broadband capabilities will be enhanced by the opening of a submarine cable landing station that will connect the country to the South East Asia - Middle East - Western Europe 5 (SEA-ME-WE 5) subsea network, a consortium infrastructure project of which Sri Lanka Telecom (SLT) is a member.
That submarine link will support SLT's fiber broadband rollout program, said Fernando. "We have been ambitious with fiber, to make sure that the whole of Sri Lanka gets covered … We have already contracted up to 22,000 square kilometers, about a third of the country, so it won't take us long to cover the whole of Sri Lanka. We expect to have the whole country covered in the next two to three years," stated the Minister.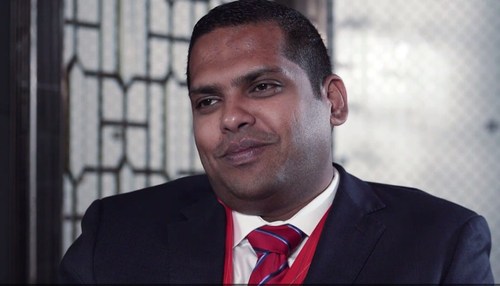 There are challenges, though, acknowledged Fernando, and much of that is to do with the cost of connecting a country of about 21 million people and building the supporting infrastructure, such as data centers: Sri Lanka is "still a developing nation" and there are parts of the country that need significant economic support. The country's digital infrastructure, including the optical transport backbone and fixed broadband access network, is mainly the responsibility of SLT, which, as Fernando explained, is still partly state-owned, along with some private investors, "so it will take a bit of time to sort out the right finances." (See Sri Lanka Telecom Builds 100G Network With Huawei.)
But there's undoubted progress. SLT has started building the country's first Tier 4 data center (for mission-critical IT infrastructure) and offers a 100Mbit/s broadband service to its FTTH customers. Now the operator is working to offer a broader range of services over its broadband connections, including OTT streaming video and gaming -- the result of a recent partnership with Hungama Digital Media Entertainment.
SLT has also completed its i-Sri Lanka program, which aimed to deliver broadband connectivity of at least 20 Mbit/s to 90% of its customers. It achieved this by investing more than 13 billion Sri Lankan Rupees (US$90 million) to build out 4,500 new access nodes nationwide. That rollout is also supporting the ongoing FTTH deployment, which is on course to pass 70,000 premises by the end of this year.
The delivery of higher broadband speeds and the development of revenue-generating applications go hand-in-hand, of course, and as many popular applications are video-based, so the need for ever greater broadband speeds, up to a Gigabit and beyond, will increase. That applies to emerging markets as well as mature markets, as Huawei's CTO of Fixed Network Product Line, Daniel Tang, noted in a video interview at the Hong Kong Summit. (See Fixed Broadband in Emerging Markets.)
In time, Fernando sees the potential for SLT's fixed-line infrastructure to be opened up and shared by other players, while he believes some consolidation is required in the country's mobile market, which currently has five service providers. "I think that's too many" for a small island because the market "becomes too diluted. I see the best for Sri Lanka is to be a two- or three-player [mobile] market," stated the Minister.
— Ray Le Maistre,

, Editor-in-Chief, Light Reading