Investment in augmented and virtual reality (AR/VR) has already surpassed $1 billion this year and is forecast to cross $120 billion by 2020. It is certainly generating a huge amount of industry speculation, and its applications for video programming are often described as the next big thing.
However, headset sales have been slower than anticipated and most operators are moving cautiously, given the limited market traction achieved by 3DTV, which was the last "next big thing."
In Part I of our interview with Jamie Hindaugh, Chief Operating Officer, BT Sport, we discussed BT Sport's UHD rollout. (See BT Sport's COO Discusses UHD.)
In Part II, we discuss what BT Sport and Hindaugh are doing with other next-gen video technologies, such as AR and VR.
BT has used AR to add to the graphics and analysis in its coverage and has also used it to make up for the limitations on broadcasting actual video content from a game due to licensing rules and restrictions.
And the company has run multiple VR trials, including a recent consumer trial with mobile operator EE (now part of BT) in its stores. Visitors to four of EE's London stores could watch a Premier League match in VR, using a VR headset. This allowed them to select from multiple angles and experience the match as if they were at the event.
In the second half of this interview, we discuss these initiatives, why BT is experimenting with them and the company's plans for these technologies moving forward.
Telco Transformation: You have also been using augmented reality in your TV broadcasts. What are you doing with that, and what led to its usage?
Jamie Hindaugh: We used AR in our Champion's League football coverage, introducing Ncam's metareality technology. We wanted our coverage to push creative boundaries, and we focused on AR for this event. The technology allowed for some unique features such as a map of Europe showing where the games are with detailed 3D images of the stadiums where the games are being played.
We also added a Saturday afternoon show called "Score," which talks about European games. But due to UEFA rules, we can't actually show the games. We were the first to use Ericsson's Piero AR tool, which can show the route to the goal, possessions, assists and the scorer -- all on an AR pitch. It's unique; allows us to show the game without live footage.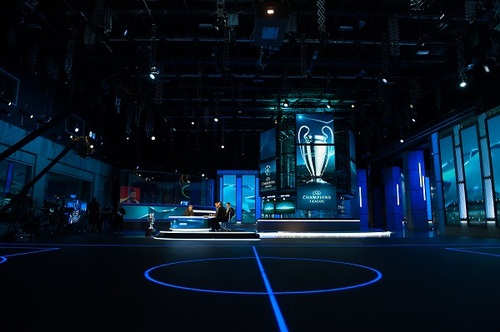 TT: And what led to the recent virtual reality trials in EE stores in London?
JH: It's the same as 4K. Our job is to bring the experience from live events to viewers wherever they are watching. 4K brings the best picture, in the best resolution. VR brings an immersive experience.
We have been experimenting with it -- we ran a trial using VR to deliver multiple viewing angles during the NBA basketball match at the O2 arena in London, which was also the first 4K NBA game. We also held a 100-user trial for VR during the FA Cup semi-final using both headsets and a "magic window" application.
More recently we announced that viewers could experience a premier league game between Chelsea and Arsenal at EE stores in virtual reality. Footage from three different cameras would allow users to view the game from multiple angles via a headset. It brings a different experience to the live event.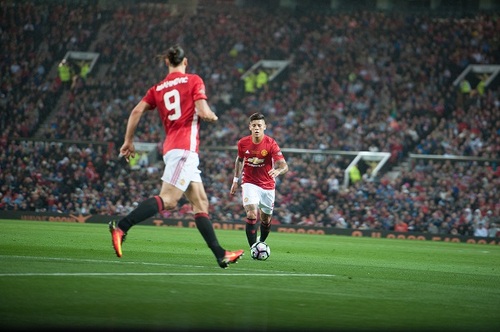 We're still looking at VR. We won't do 90 minutes necessarily, but we can provide some VR elements in our coverage. We have some ideas of how to do this, so watch this space. We are working very hard on editorial integration for VR and there are some commercially sensitive issues also to navigate. The magic window approach allows us to offer some VR experiences without the headset, which could offer some opportunities. But the headsets must get lighter -- we've already seen that with 3D. The glasses were a limitation.
The other issue to consider is that sports is a social viewing activity in most cases. So we need to see how we can create VR experiences but also as a social activity, not just an individual viewing event.
TT: What would you say has been your greatest challenge in rolling out these next-gen services?
JH: The biggest challenge has been that there was no kit at all. Everything was in R&D at various providers. We used the world's first UHD lenses -- they arrived a day and a half before broadcast!
We also have to understand the differences in producing events with UHD. How to capture the speed of movement on camera. There is also a wider picture, we need to cut less. Users want an HD experience, but need it to be better with UHD.
HD is still the most important stream for us today. Most of our subscribers are watching that. But it's all shifting. Broadcasters are shifting; consumers are shifting. The vast majority of broadcast content is now captured in 4K, so that's where everything is going.
— Aditya Kishore, Practice Leader, Video Transformation, Telco Transformation