The Ultra HD revolution is well underway today, as shipments of 4K UHD TVs ramp up and prices come down. Content continues to be somewhat scarce, but new channels are being launched at a steady pace.
There is still considerable confusion though, as consumer struggle with terms such as high dynamic range (HDR), wide color gamut (WCG), bit depth and higher frame rate (HFR). Quite apart from the 4K resolution (which is easily explained as four times the resolution of HDTV), the UHD standard has a number of additional moving parts that affect the user experience but are quite confusing for the average TV buyer.
That's the fundamental purpose of the UHD Alliance, to help drive consumer adoption of UHD TVs by helping them navigate the additional enhancements to the television experience beyond the increased resolution. These include advances in resolution, contrast, brightness, color and audio, according to the group.
Telco Transformation discussed the purpose and goals of the UHD Alliance with Dan Schinasi, chairman of the U.S. Promotions Working Group.
Telco Transformation: What is the UHD Alliance?
Dan Schinasi: It's an industry group that's been formed by multiple members of the video industry to help promote the benefits of Ultra HD and develop the UHD ecosystem. The group includes major film studios, consumer electronics manufacturers, content distributors and technology companies, and pools their collective technical expertise and also knowledge from consumer testing.
What we've found is that to fulfill the real potential of Ultra HD, we need to go beyond just 4K resolution, and look at additional capabilities such as HDR, expanded color and audio improvements. But that can also be confusing, so we need a single certification that does the job for consumers, so that they know they will get an experience that is significantly better, and aligned with the original vision of the content creator.
So we have developed the Ultra HD Premium logo, for products that comply with a set of performance metrics for resolution, HDR, peak luminance, black levels, wide color gamut, immersive audio and other features. Consumers can just look out for the logo and know that the product will deliver a certain grade of premium experience.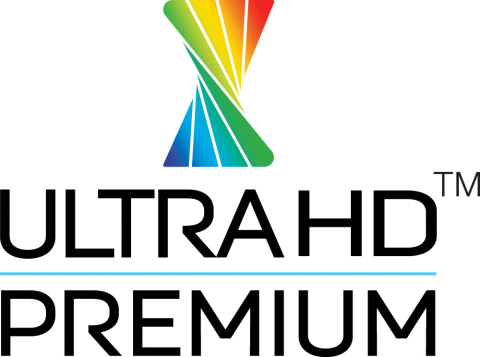 Basically the alliance has three main goals: Define what a premium consumer experience should be, write specifications and define a mark to identify such products, and create cross-industry participation supporting this through the development of an ecosystem.
TT: So is it a new standard? Will it compete with the SMPTE (Society of Motion Picture and Television Engineers) or MPEG (Moving Picture Experts Group) type of standards?
DS: No, we're not a standards body. We don't specify standards. We use standards but we don't invent them. Our goal is to ensure that the artistic standard is maintained from the camera lens through to the different devices the video is viewed on. As such, we are agnostic to different technologies.
I would describe SMPTE, MPEG etc. as following more of an ingredient approach. This is very important, but they do not ensure a premium experience for the end-user. That is what the UHD Alliance does.
TT: Who are your members?
DS: We have 50 companies in the group today. These come from a variety of organizations across the video value-chain, and include film studios, pay-TV providers, consumer electronics companies, Internet -- it's a broad group.
Members fall into two main categories, founders such as Netflix, Samsung, Sony, Twentieth Century Fox, Universal and others; and contributors/adopters such as Paramount Pictures, Amazon.com, Dell, DTS, the European Broadcasting Union (EBU), Intel, Microsoft, Sky UK, Telus, DirecTV etc.
TT: How does the certification process work?
DS: Well, we first had to develop the specification and then create the certification. So for the device specification, we determined that the device must meet certain parameters for resolution, dynamic range, color gamut and bit depth etc. Each device is then certified as meeting these criteria by independent testing facilities. We have a couple of these facilities in the US and some in Asia. I don't think we have any in Europe as yet.
We do the same for Blu-ray devices, not just TVs. Of the 64 titles released in UHD Blu-ray, 34 have an Ultra HD Premium logo and have been certified by the alliance.
TT: And what are your goals moving forward?
DS: We are always looking to broaden our ecosystem. The goal is to spread the types of certification to additional parts of the value-chain.
We are keen to look at mobile and broadcast. For broadcast, we would look at certifying that the distribution system maintains the integrity of the premium experience. And mobile is growing very rapidly -- more than 50% of consumer electronics dollars are spent on mobile devices. Research shows that consumers want a TV-like quality experience every time they watch video on every device they use, so it's important we provide a similar experience on smaller devices as well.
— Aditya Kishore, Practice Leader, Video Transformation, Telco Transformation