Sweden-based Tele2 AB (Nasdaq: TLTO) this week unveiled big plans for NFV investments as it starts preparing for a 5G future. (See NFV App Architecture Must Improve – Tele2 and Tele2 Gets 5G-Ready With NFV Moves.)
The operator -- which has a presence in nine European markets -- has revealed that it is working with vendors, including Huawei Technologies Co. Ltd. , Cisco Systems Inc. (Nasdaq: CSCO) and Canonical Ltd. , on its network transformation. Tele2 said it is basing its NFV deployment on OpenStack , a technology that has yet to win over BT Group plc (NYSE: BT; London: BTA), the UK's biggest telco. (See BT Says OpenStack Still Not Up to Spec.)
Telco Transformation caught up with Niklas Sonkin, Tele2's chief operating officer, to find out more about the operator's network strategy and thinking around NFV.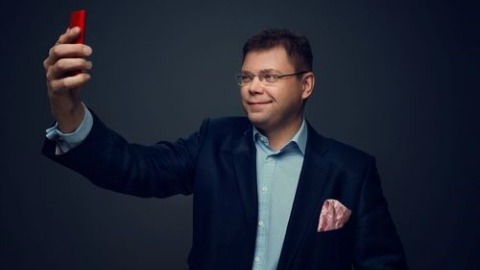 Telco Transformation: What are the main business benefits of NFV and has your assessment of those changed in the last couple of years?
Niklas Sonkin: The main benefits we see are cost reduction and standardization across our footprint. We have not changed our assessment as the standardization and consolidation will drive productivity savings [in several areas].
TT: What developments have given Tele2 the confidence to begin work on the NFV rollout now?
NS: Tele2 views NFV as the future. Watching other operators launch NFV and seeing their success has proven to us that it is ready for mass deployment. It is also becoming clear that NEPs [network equipment providers] are transitioning their R&D to focus more on virtualization. The development of legacy appliance-based solutions will start to slow down.
TT: OpenStack is still not deemed carrier-grade by operators, including the UK's BT. Why are you satisfied it is capable of meeting the full range of requirements?
NS: We feel that some of the claims of it not being carrier-grade are over hyped. Maintaining carrier-grade service on OpenStack is important but it should not alone be responsible for providing the carrier-grade [service]. It is a combination of hardware, middleware and application software that will allow our end customers to have a carrier-grade experience. We feel that the NEPs need to take some of the responsibility to design an application that can handle failure and move [operators] more towards cloud-scale architectures. This will allow us to provide a carrier-grade service without having carrier-grade infrastructure.
TT: Which use cases hold the most promise for you?
NS: Our first use case is vEPC [virtual evolved packet core]. This is important for us as it will be a greenfield deployment for one of our recently launched LTE networks. The payoff will be in future proofing our network with NFV and not having to invest in legacy.
TT: Are you happy with the state of interoperability? What about the availability of virtualized apps and services?
NS: Interoperability is definitely a challenge. There are a lot of different initiatives that are starting and it may be difficult to gain common standards if there are multiple groups working on the same interface. There are quite a few virtual applications and more are coming every day.
TT: What areas must be improved?
NS: One of the main areas that needs improvement is in the MANO [management and network orchestration] space. However, we think this is widely known. Another area is the actual architecture of the NFV applications. Most applications are a port of the existing application from legacy, but this does not provide a great cloud-scale architecture.
TT: What is the solution here -- a move towards a so-called micro-services architecture?
NS: Micro-services are a potential future solution, and we are investigating it. But what I am describing is... if you look at the current NEPs and their application architecture, most of them are ports of existing applications. They take some sort of chassis-based solution and every blade becomes a virtual machine. This architecture -- while moving to virtualization -- is not a long-term solution. NEPs need to re-architect their application to allow better scalability. Some NEPs have started this transformation but it will not happen overnight.
TT: What is the biggest challenge you face on network transformation?
NS: The biggest challenge is related to the organization transformation. Moving to a new way of working is a major change, bringing more parts of the organization into things like DevOps. Another challenge is in ensuring that the integrations are properly tested and continue to function through iterations of software changes.
TT: Is Tele2 looking to follow a similar network strategy to AT&T in terms of virtualizing the mobile core and then distributing this closer to the network's edge so that it can support 5G/IoT service more cost effectively?
NS: Yes, our goal is to start virtualizing the core. Later on, we believe that some functions will be migrated closer to the edge.
TT: What about doing as Deutsche Telekom, and taking advantage of all-IP, SDN and NFV to realize savings by supporting services across a number of markets over a single platform?
NS: Yes, one of the key drivers for us is to benefit from stretching services across multiple markets and creating a single pan-European cloud platform.
— Iain Morris,

, News Editor, Light Reading, Editor-in-Chief, Telco Transformation