Deutsche Telekom is one of the key stakeholders in Industrie 4.0, Germany's initiative for the digitization of industry and the development of what is often referred to as the "smart factory."
As the country's biggest telecom operator, Deutsche Telekom AG (NYSE: DT) is building out the high-speed broadband and mobile networks that will in the future be used to transmit data generated by a welter of factory machines, vehicles and other industrial appliances.
But the operator's T-Systems International GmbH IT business is also playing a critical role in Industrie 4.0. As companies look to derive business insights from the data their machines generate, T-Systems' cloud-service offerings could become a big driver of growth for Deutsche Telekom. Indeed, the operator has recently set a goal of doubling annual revenues from cloud services between 2014 and 2018.
Telco Transformation spoke with Ingo Marten, T-Systems' senior vice president of IoT [Internet of Things] and the industrial Internet, to find out what Industrie 4.0 means for Deutsche Telekom.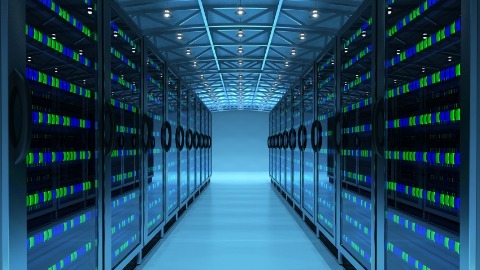 Telco Transformation: What made Germany develop its Industrie 4.0 initiative and how is Deutsche Telekom involved?
Ingo Marten: When it comes to digitization, in football terms we feel we gave the first half to the US -- meaning the consumer side. From a business perspective, digitization can bring efficiency and other benefits to the manufacturing and production industries that are still the heart of the Mittelstand [Germany's SME sector]. That is why it was created. We have close alignments between organizations, lobby groups and focus groups in Germany, facilitated and orchestrated by the government. They hold discussions on standards, technologies and use cases and how to support that.
From Deutsche Telekom's perspective, when you talk about digitization everything needs to be connected. Since the cloud is now mature enough, we can [also] provide a platform out of our trusted data centers on which customers can put their data. One [goal] is to create new sorts of business when delivering these types of platform-based services. We can also combine these with our superior network services.
TT: How does Industrie 4.0 collaboration work in practice?
IM: Some years ago the German government said we need a Digital Agenda and Industrie 4.0 is an element of that along with big data, connected security and some aspects in the consumer area as well. There are clear roles and responsibilities and sub-agendas. So the board members of all the big technology and IT companies in Germany sit together on a regular basis and discuss whether to define a standard and reference model for Industrie 4.0 that will facilitate different services and allow them to talk together with standard APIs.
TT: Industrie 4.0 covers lots of different technologies, so what are you referring to specifically when you talk about standardization?
IM: It's a work in progress, because you need to find alignment between the industries, the research groups and the authorities. It's rather a German ecosystem at the moment, but when you talk about the shop floor of a carmaker or another manufacturing company then things need to understand one another if you want to leverage and benefit from digitization. You need a reference and everything must be coded. Scientists and technologists are thinking about this and working on it -- there is nothing finished yet.
TT: There is lots of concern in Germany about data protection and traditional manufacturers are wary of sharing intellectual property. If Industrie 4.0 is all about openness and sharing, are these challenges it needs to overcome?
IM: From a business customer's perspective, yes. For us, our big brand attributes are that customers trust in us and see us as neutral in this area, and they believe that we can do connectivity very well. They also believe that we take security and data privacy very seriously. The bottom line is that it supports our core brand attributes in the current situation of uncertainty. But there is certainly latency or reluctance from a customer perspective to invest in use cases when it comes to starting this digitization adventure. Some would rather wait to see what happens.
TT: Are there firm targets associated with Industrie 4.0?
IM: One discussion is what is the high-speed bandwidth every company but also household should get. There are clear goals -- my understanding is that by the end of 2018 almost all households and companies should get access to a 50Mbit/s service. They are looking at connectivity and bandwidth as an enabler. As far as other Industrie 4.0 topics are concerned, I think there is a framework for security and privacy -- Germany and the European Union are working on that because it is also an EU issue -- and of course there are these reference models so that everyone has a means of protecting investments. If you don't know what the legal framework is, what the security regulations are, what the standards are, then you don't want to invest in digitization. We need to give German companies this trust.
TT: What transformational opportunities is Industrie 4.0 opening up for Deutsche Telekom?
IM: With our connectivity and security strengths, we are looking at how customers can start their digitization journey. Most want to connect things to monitor, track, do predictive maintenance, optimize logistics -- whether those things are containers, lorries, washing machines or parts of a car shipped across Germany. These are the use cases we're focusing on and we have IoT platforms allowing us to operate and maintain these kinds of things and give customers access to a portal where they can see what is going on. If a customer wants to have data analyzed and structured, we can provide these kinds of platform-as-a-service-based offerings as well. We can combine that with connectivity, although sometimes customers want to do that on their own, and so it's a modular approach. We believe that with evolving new technologies like LPWA [low power wide area] and 5G we will be able to provide a very comprehensive type of connectivity, not only relying on the SIM card-based access we have today.
TT: How quickly is this business developing? It is early days, presumably?
IM: If you talk about the car industry, there are already big rollouts. It is about constantly improving the type of services that makers put on top of that. But, in general, customers would like to do proof of concepts, pilots and then start rollouts. At the level where companies are rethinking their way of producing goods, this is totally disruptive. Some companies are thinking of getting the production side back from China to Germany. If a customer configures a consumer good in a shop and with a click that product is made at production site in Germany, it's a completely different approach from today's, where nine months ahead consumer goods are produced somewhere in China and it's getting more and more expensive there for German companies. Companies are really thinking about this.
TT: So when do you expect to see these technologies and services taking off?
IM: I think from a German perspective we'll see it in the next two or three years. We are seeing more and more use cases. Some bigger companies will do it but not talk about it because of competitive advantage. 5G will be a real game-changer because you will have latency of around one millisecond -- giving you real-time capability.
TT: Why is your data center business so important to Industrie 4.0?
IM: Platform-as-a-service and IoT on top of that is our clear strategy. If you have one platform and many customers you can do multi-tenancy and have it private, public or hybrid. We build a network or a data center once and then we put services on top of the machines that can be used by many customers in a secure manner. This is only possible with the latest technologies you can get from the technology providers.
TT: But would you agree your data-center strategy contrasts markedly with the approach of the big US carriers, which are selling off these assets?
IM: From my perspective, the US carriers gave up the game, which the technology players won. In Germany and Europe, it's a different game because Microsoft has said it needs to partner with Deutsche Telekom. Our data center is already fully booked out within eight months, and that's a big one so we have to think about investing again. The American players were struggling to convince German companies to rely on American infrastructure. It's a different game.
TT: This is out of concern data will find its way back into hands of US authorities?
IM: That's one aspect, yes.
— Iain Morris,

, News Editor, Light Reading, Editor-in-Chief, Telco Transformation