Two years ago, the Society of Cable Telecommunications Engineers (SCTE) launched its Energy 2020 program with the goal of having energy and power-related best practices and standards in place by 2020.
Prior to Energy 2020, the Society of Cable Telecommunications Engineers (SCTE) , which is based in Exton, Pa., and is comprised of cable operators and vendors, was mainly focused on developing standards for the cable industry, but Energy 2020 marked a cultural and business model shift for the organization. (See SCTE's Power Play Is Software-Driven.)
Energy 2020's goals include reducing power consumption by 20% on a per-unit basis as well as reducing energy cost by 25% on a per unit basis. Recognizing that outside plant, headends and data centers were costly due to their power consumption, Energy 2020 is also looking at reducing grid dependency by 10%.
Telco Transformation spoke with Time Warner Cable Inc. (NYSE: TWC)'s Dan Cooper, vice president of critical infrastructure, about the Energy 2020 program. Cooper also serves as chairman of the SCTE's Energy Management Subcommittee (EMS).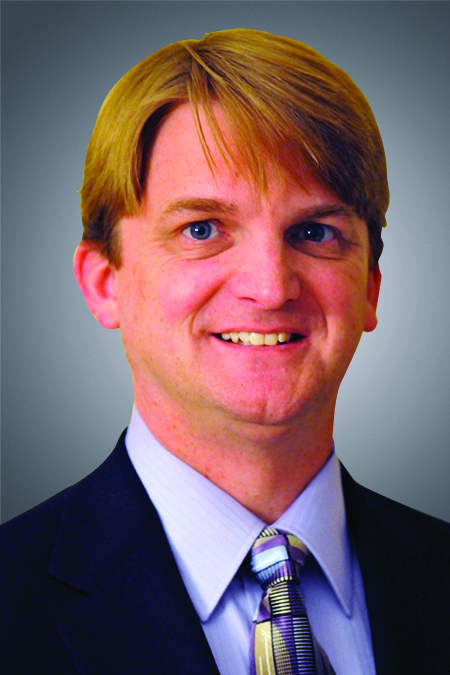 Telco Transformation: What is the impact of Energy 2020 in regards to the transformation of the cable operator industry in the United States?
Dan Cooper: There is certainly a lot of transformation across the cable industry as we continue to offer new products, new services, faster speeds and faster networks... As we continue to do that, one of the keys is including the elements of energy and consumption of energy. That was really important to us. We can make it bigger, better faster and stronger and oh by the way can we also make sure it's more energy efficient than how we used to do it? That was one of the key themes for any of the transformation initiatives.
TT: How has Energy 2020 reset the bar for SCTE, cable operators and the vendor community?
DC: It touches every area, which I think is unique. That's the one thing about Energy 2020: Anyone can be part of it. Whether you are just in an admin building and doing the right things to be energy efficient in your workspace or developing a brand new network to insure you're keeping energy in mind in your design, you're part of Energy 2020. No matter what you're working on or what role you have, there are components that apply to the Energy 2002 program.
TT: What did the Energy 2020 program accomplish last year?
DC: We looked at 2015 as kind of our freshman year. We needed to establish a number of standards specifically around metrics and base lining. We needed to know where we were to measure how we were going to succeed. I think we had great success in getting the organization, the MSOs and technology partners on board in 2015.
We have just over 300 people participating now in the Energy 2020 program. We have nine working groups developing standards and best practices on various projects. There are 14 standards and operational practices, and if you count the ones in the final approval process we'll be close to 20. I think we've had great success in 2015.
TT: So what's on the Energy 2020 roadmap this year?
DC: The roadmap for 2016 is continuing to develop the standards and best practices, but now implementation starts. We're starting to see the success of implementing some of the standards and best practices... The focus in 2016 will be heavily on the execution piece with projects that kicked off in 2015. We want to show how they are succeeding in 2016. We want to show that we're moving the bar, and measure where the bar is [located].
TT: One of the case studies in regards to Energy 2020 is on cable's converged cable access platform (CCAP), which included Time Warner Cable Inc. (NYSE: TWC) combining its video and high-speed data services onto one platform in New York City. CCAP is a good example of Energy 2020 in action?
DC: That's a great example from a transformation standpoint. CCAP has been in the works for a couple of years, and it's a great example for checking all of the boxes on the things we would like to leverage and promote throughout our program.
We're upgrading our networks and we needed to put more capacity closer to the edge, closer to our customers. We can combine some things to give you more capacity in a smaller footprint. So it's less power consumption with more bandwidth for your customers.
TT: Are data center technologies for virtualization and software in core networks part of Energy 2020?
DC: Yes, no question. Virtualization in the data center, specifically around our facilities, has been huge already. We've had a few different case studies showing the benefits of virtualization. By eliminating physical machines we've received those benefits and we'll continue to see them. Reducing the physical footprint required in our facilities is a plus and we get those benefits today. As we get further out from the data centers there will be some interesting new areas.
Data centers consume a lot of power, but the biggest consumer is the outside plant, or access network. Coming up with the new technologies and designs will be a key contributor to how successful Energy 2020 will be in regards to meeting our goals. That gets into how active or passive the network will be in the future? Where will fiber will be and where will coax be? The designs of our future networks will be key factors towards our goals.
TT: Has Energy 2020 led to an infusion of new community members, outside organizations and vendors?
DC: There's no question that it has. This program is about energy. We don't have the smartest energy people under our umbrella so we needed to get wider and bring in some people with better knowledge around energy. We keep beating the bushes.
This past fall we announced that we're going to work NREL, the National Renewable Energy Laboratory in Colorado. That's a group of smart scientists who really understand energy. We need them to bring their knowledge in and give us guidance. I really like the idea of getting independent folks that look at these things from a scientific perspective. We kick off our official engagement with NREL in January.
— Mike Robuck, editor, Telco Transformation