Caption Contest: A Virtual View

Telco Transformation is taking a trip down the virtual reality lane with this month's cartoon caption contest.
While we could discuss the merits of a technology that requires handing out barf bags during a demonstration at CES, virtual reality is attempting to shoulder its way into the mainstream.
Put your best spin on this cartoon by John Klossner in order to win one of this month's prizes. Aditya Kishore, Telco Transformation's video guru, has stepped up to judge the contest. First place will a receive a $100 Amazon gift card, second a $75 gift card and third a $50 gift card.
*Terms and conditions apply. (See PROMOTIONAL TERMS FOR JANUARY TELCO TRANSFORMATION CAPTION CONTEST.)
— Mike Robuck, Editor, Telco Transformation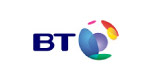 In this Telco Transformation radio show, BT's Jim Sabey, Head of USA BT Connect & Compute Sales Specialists, will speak about his company's current and future virtualization plans, the use of white box hardware, and the impact of SDN/NFV and cloudification on legacy network assets.
Monday, January 23, 2017
11:00 a.m. New York/4:00 p.m. London
OPEN-O- Any Service Over Any Network (archive available soon)
Over the past year, open source networking had climbed up the stack, resulting in a number of open orchestration initiatives.
OPEN-O is a new Linux Foundation Collaborative Project, that bridges NFV and SDN by enabling operators to orchestrate composite services based on a wide range of VNFs that may be dynamically deployed over SDN and legacy network services.
In less than 5 months from the formation of the project, OPEN-O delivered its initial release, leveraging among the world's largest carriers and vendors.
In this webinar, the OPEN-O leadership will provide an overview of the OPEN-O project, including the architecture, key technologies, and project status. We will also share China Telecom's perspective on OPEN-O as CT pursues their CTNet2025 SDN/NFV architecture for the future.