After kicking the tires on proof-of-concept trials that started in the fourth quarter of last year, CenturyLink officially announced its SD-WAN service on Wednesday.
It's no secret that CenturyLink Inc. (NYSE: CTL) was taking the next step in its network virtualization efforts by developing an SD-WAN service. At last month's Big Communications Event in Austin, James Feger, CenturyLink's vice president of infrastructure support, spoke openly about his company's "real world" SD-WAN trials. (See IoT at MIT CIO, Part 1: How IoT Enables Digital Transformation.)
While SDN services and applications have languished a bit after the initial bloom, SD-WAN has been a transformative technology for enterprises over the past few years. (See SD-WAN Will Stay Hot in 2016.)
By combining software with cloud computing, SD-WAN creates a point-to-point network across the different connections while in turn unifying network management across a wide area network (WAN). On the cost savings front, SD-WAN can eliminate or cut down on the use of expensive MPLS connections by shifting between public Internet or private MPLS connections.
Based on policies that are in a central controller, SD-WAN software forwards traffic across the link that is best suited to handle that flow's SLA requirements without needing a network engineer.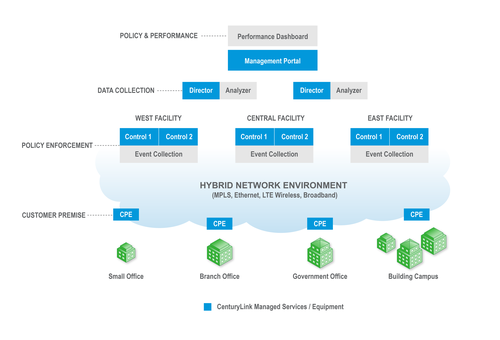 SD-WAN can also pick between wireless, broadband or private networks based on what is needed for each connection. For example, sensitive corporate material can be sent over a secure, private network while less important info can travel on a public broadband connection.
There are various approaches to SD-WAN by a wide range of vendors. With Wednesday's news, CenturyLink's Eric Barrett, network product management director, provided details on CenturyLink's flavor of SD-WAN.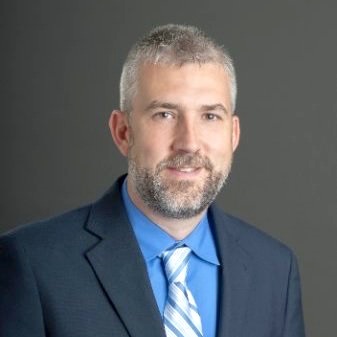 "Having a multi-tenant solution was one of the key drivers for us," said Barrett in regards to his company picking
Versa Networks
as its initial SD-WAN partner. "Without multi-tenancy, we would have had to build a controller and infrastructure for each customer."
Other service providers, such as Verizon Communications Inc. (NYSE: VZ), have also started offering SD-WAN as part of their business services portfolios. According to recent research by IDC , close to 70% of organizations plan to implement SD-WAN in the next 18 months while the market could reach approximately $6 billion annually by 2020.
CenturyLink's SD-WAN service includes site connectivity, equipment, software licensing, configuration, performance tuning and monitoring along with a management and analytics portal.
Depending on whether they choose the "premium" or "private" tier, customers can manage their own policies or have CenturyLink manage them. CenturyLink can also manage connectivity from other broadband providers, such as Cox Communications, Charter Communications and Comcast, as part of an aggregated solution. Customers can build standalone SD-WAN networks or use hybrid approaches that blend MPLS and SD-WAN connected sites.
Barrett said that eventually the SD-WAN service would be moved entirely under CenturyLink's NFV umbrella. (See CenturyLink CTO Hussain Maps Out Virtualization.)
CenturyLink is offering a free, 90-day proof-of-concept (POC) trial for businesses that are interested in taking its SD-WAN service on a test drive. Barrett said there were currently 17 businesses or enterprises that were taking part in the POC trials with five to seven "fully turned up." The largest percentage of those POC participants are retail banks followed by service firms such as retail businesses in strip malls. Both of those user groups are tapping into SD-WAN in order to serve multiple locations with more bandwidth options.
"This is huge," Barrett said of SD-WAN. "Customers are aware of it. They're hearing about it from vendor relationships they have. They're hearing about it from the press and from analysts. There's been literally no outreach from us; they are coming to us."
Telco Transformation will have more on CenturyLink's SD-WAN service in an upcoming Q&A with Barrett.
— Mike Robuck, Editor, Telco Transformation