Vodafone, Huawei, TM Forum Team Up on Open API Map

Vodafone, the TM Forum and Huawei announced at TM Forum Live this week that they would jointly publish the Open API Map.
The Open API Map draws on Vodafone Group plc (NYSE: VOD) and Huawei's project experiences and practices. The map refines nearly 20 APIs and is combined with existing TM Forum REST API best practices. The end-game for the Open API Map is to provide a unified ecosystem and standardized overview of APIs that are used to build digital ecosystems. (See Vodafone, TM Forum & Huawei Join Efforts to Publish Open API MAP.)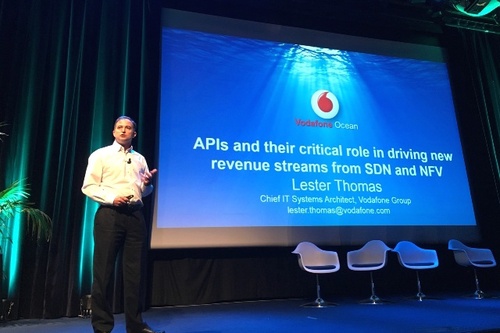 Also at TM Forum Live! this week, nine global service providers announced their support for
TM Forum
's Open APIs. (See
Huawei: Carrier & Enterprise Revenues Could Top $80B by 2020
.)
— Mike Robuck, Editor, Telco Transformation

10/16/2017
Huawei Network Transformation Seminar
The adoption of virtualization technology and cloud architectures by telecom network operators is now well underway but there is still a long way to go before the transition to an era of Network Functions Cloudification (NFC) is complete.

In this Telco Transformation radio show, IHS Markit's Michael Howard will talk about the network domains that carriers are targeting for SDN, the top SDN services that are driving revenues and the deployment barriers this year. Howard will also address whether carriers are embracing open source or using vendor-specific implementations.

MEF is working to define, deliver, and certify dynamic communications services that are orchestrated across a global ecosystem of automated, virtualized and interconnected networks. In this radio show, MEF CTO Pascal Menezes talks about the challenges and the solutions that his organization is working on and provides a preview of the MEF17 conference in November.
Thursday, September 21, 2017
12pm EST
Software-defined networking (SDN) is a key component of services providers' virtualization game plans and AT&T and Level 3 Communications have been at the forefront of its adoption.
In this webinar, Andrew Dugan, CTO of Level 3 Communications, and Amy Wheelus, Vice President of Cloud and D2 Platform Integration at AT&T, will discuss how their companies have leveraged SDN within their networks, services and applications. Some of the key areas that will be covered include:
Automation, APIs and lifecycle service orchestration
The continued evolution of SDN-based solutions and SDN in networks, including SD-WAN, dynamic cloud connections and scalable Ethernet and security solutions.