Enter early, enter often in this month's caption contest, which features an original cartoon for your viewing and voting pleasure.
Telco Transformation provided a few tech-related topics to John Klossner, and this is what he came up with for his first cartoon.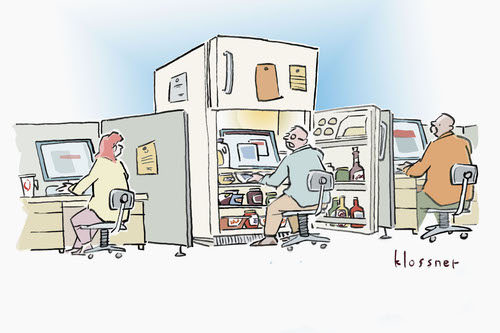 Just like last month, we're awarding a $100 Amazon gift card for first place, a $75 Amazon gift card for second place and $50 for third place. Since it's an election year, we're going to try the voting process again. Vote once for your favorite caption other than your own. The caption with the most votes in the comment section will be awarded the first-place prize.
We had a total of three votes last month. A friendly reminder: There is no cartoon caption contest voting in North Korea, so exercise your right to vote!
Registered users can post as many times as they want in the contest. Contest ends May 31 at 12:00 p.m. PDT. The winners will be announced after the end of the month.
*Terms and conditions apply -- (See Unknown Document 723346.)
— Mike Robuck, Editor, Telco Transformation