SAN JOSE, Calif. -- NFV World Congress -- Ditch the gray boxes. If the telecom industry truly wants to leverage open, standards-based boxes en route to innovating at a rapid rate, then gray boxes are just speed bumps in the road. In short, gray boxes add complexity for service providers.
Verizon Communications Inc. (NYSE: VZ)'s Shawn Hakl, vice president, product and new business innovation, gave a rundown of lessons learned from his company's efforts in SDN, NFV and virtualization, and one of the areas he touched during his keynote address at NFV World Congress were gray boxes.
"Another area that I think is important for you guys to understand is the whole need to make a lot more progress on the white box implementation of your solutions," Hakl said.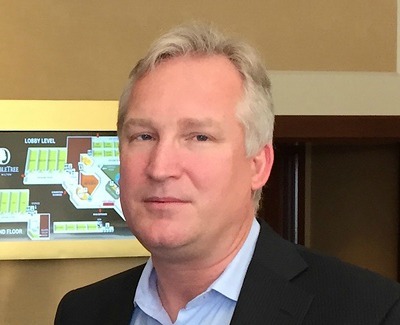 Because of extensive testing to ensure interoperability, gray boxes are counter-intuitive to the whole point of faster innovation for new products and services. Hakl said gray boxes create friction for service providers because spending time and money on making sure they'll work is not what the industry needs.
Vendors also lose out with gray boxes, Hakl said. Venture capital-backed vendors spend a lot of time and money on coming up with various one-off versions of gray boxes for service providers.
If vendors say they have a software-based gray box, but then require that service providers buy a special box to make it work "you put me right back in the model of hardware only," Hakl said.
"You're not solving this challenge of progress for industry overall and you're opening yourself up for some others who are not in the industry to disrupt all of us," Hakl said. "It will get solved. I'm hoping it's by us."
Hakl also said the industry needs to work on orchestration. With domain layer orchestration, end-to-end orchestration and service-specific orchestration, service providers have to test every implementation and integration across multiple products at very detailed level, which "is a barrier for me getting that service into the market.
"This is an area where the standards community has a huge opportunity to add a lot of value here," Hakl added. "We'd like to see the implementations use the standards that are available, but we'd also like to see the standards updated."
— Mike Robuck, editor, Telco Transformation